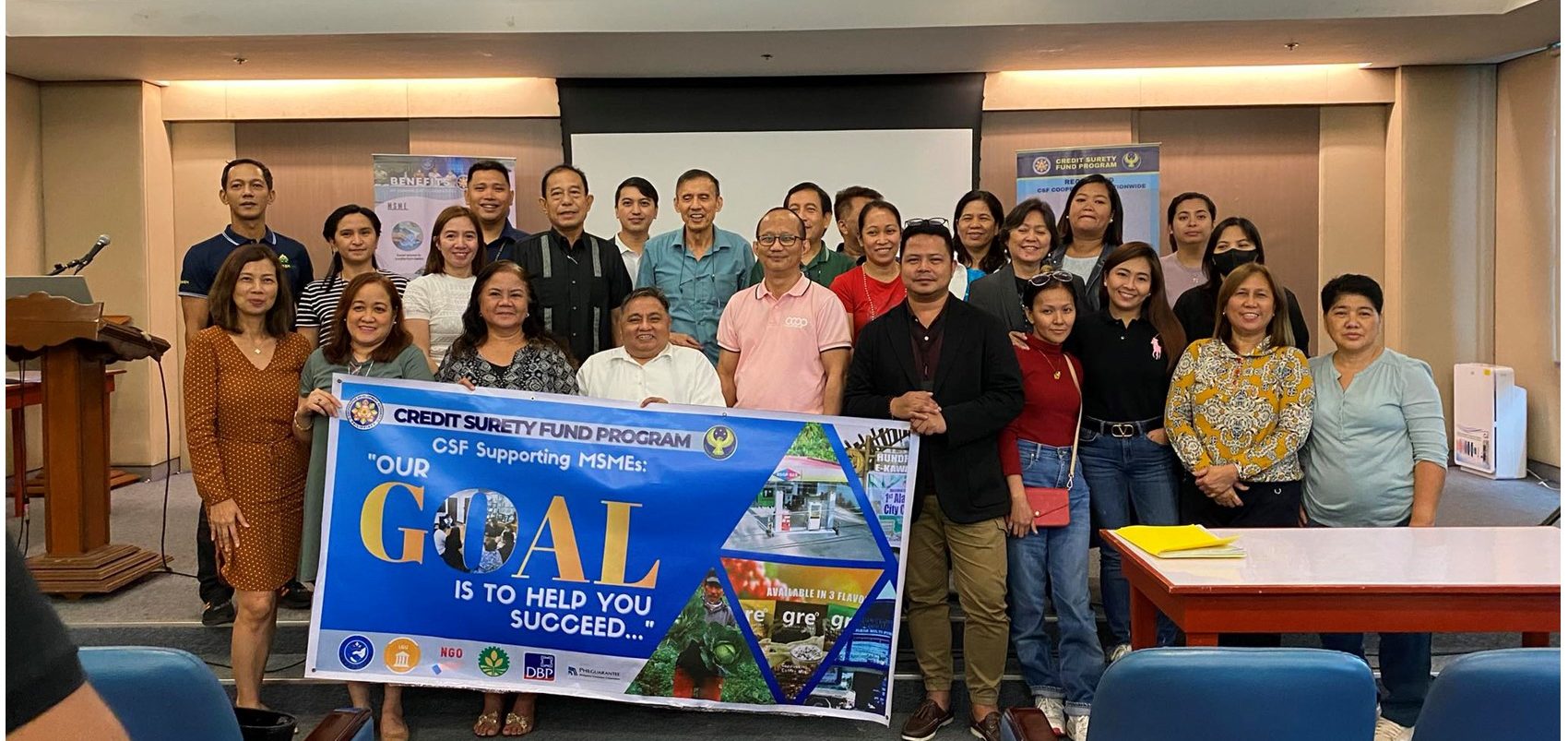 The Makati CSF Roadshow was hailed as a milestone in the registration of credit surety fund (CSF) cooperatives with the participants' positive feedback to said event. Held on June 24, 2023 at the University of Makati, the event was participated by thirteen (13) primary Cooperatives namely: TELESCOOP, Philippine Fuji Employees Credit Cooperative, RECC, Access Solutions Multipurpose Cooperative, Best Gem Multipurpose Cooperative, ANR Unlimited Multipurpose Cooperative, Manila Shared Services Employees Credit Cooperative, PECCI, Makati Med Family Cooperative, PENCOOP, University of Makati Employees Cooperative, Rustan Employee Credit Cooperative and Makati City Cooperative Development Office.
The event was made possible by the close coordination and assistance of the CDA NCR Extension Office staff – Senior Cooperative Development Specialist (CDS) Sergio Herrero, Jr., and CDS I Ryan Andrew De Luna, who facilitated the roadshow. The CSF Service Head Office manifested its full support with the attendance of Mesdames Josie Villaver, Supervising CDS of the Inspection and Examination Division, Mary Grace Cinco, Supervising CDS of the Technical and Assistance Division, CDS I Rean Escandor, and Administrative Assistant Jamila Jesusa Joy Autea.
In his welcome remarks, Senior CDS Herrero expressed his gratitude to the University of Makati Employees Cooperative for providing the venue and manifesting full support for the CSF program. The Cooperative's Chairperson Edita Bayona in her speech expressed her support for all cooperative activities, adding "This is my way of serving. In times of emergency andyan ang cooperatives. I witnessed how cooperatives changed the lives of everyone".
Following the message of Ms. Bayona, CDS I Dela Luna presented the profile of Makati City which includes the current statistics of cooperatives. One of its highlights was that Makati surpassed the target revenue in 2022 despite the surge of pandemic cases, at 20.9 billion pesos. Ms. Villaver presented the salient features of Republic Act No. 10744 or the Credit Surety Fund Cooperative Act of 2015, followed by the registration requirements presented by Ms. Cinco.
An open forum immediately followed the presentations with queries pertaining to the operations and mandatory reports. The responses of the resource persons helped clarify queries from participants on issues that hinder a CSF cooperative's organization. In her closing remarks, Ms. Cinco thanked the participants' interest in the program, emphasizing the need for more support to the micro, small, and medium enterprises (MSMEs) as drivers of the local economy by giving an opportunity to access collateral free loans which are provided by the CSF program.
She encouraged the participants who have queries or requests for assistance to send them to the Service's official email address [email protected].