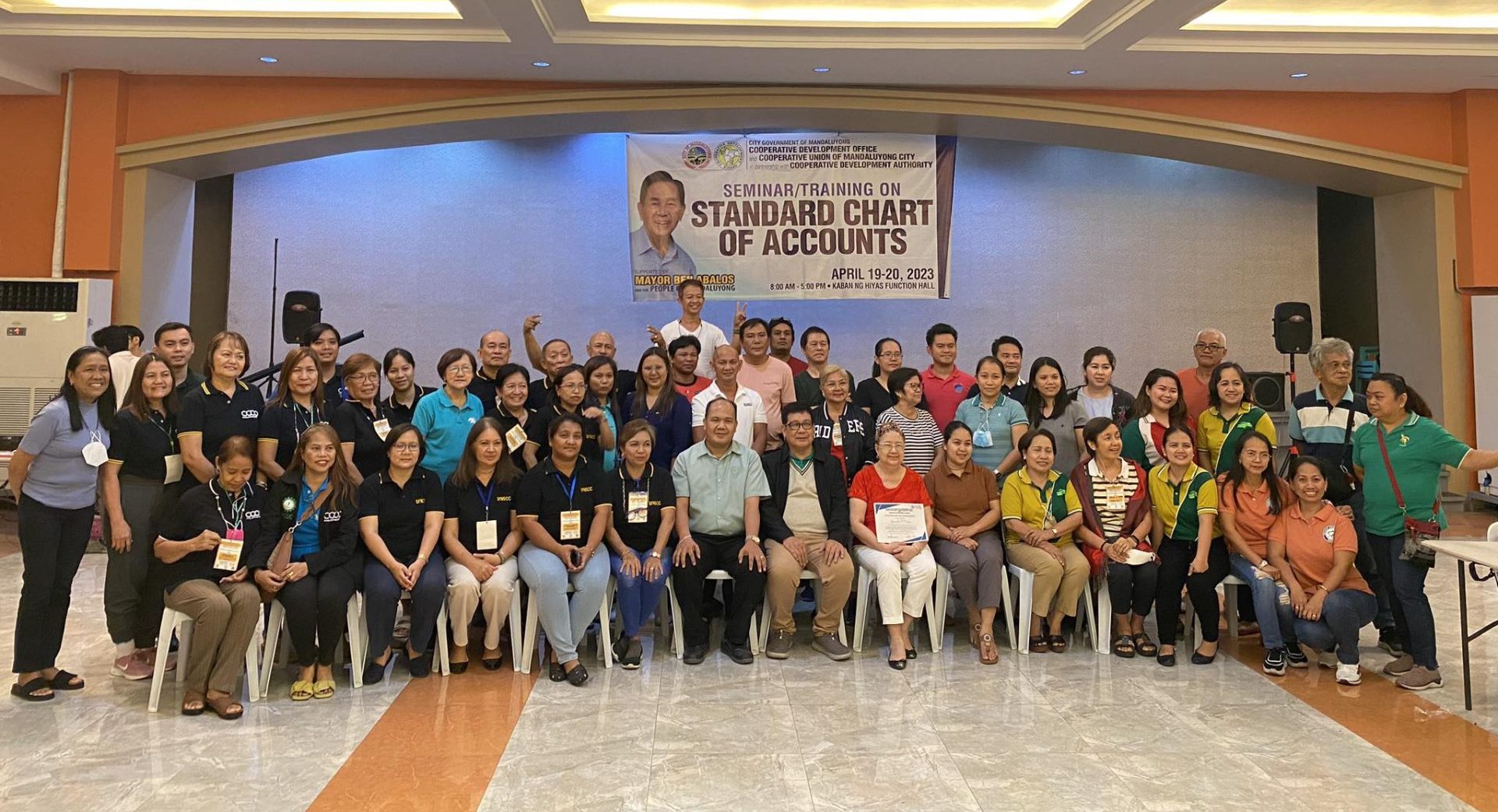 The seminar on the Amended Philippines Financial Reporting Framework (PFRF) for Cooperatives and the Revised Standard Chart of Accounts (SCA) for Cooperatives was conducted at the Kaban ng Hiyas Auditorium, City Hall Complex, Maysilo Circle, Mandaluyong City from April 19-20, 2023.  There was a total of 74 participants who are cooperative members, student interns and Cooperative Development Officers. 
Ms. Teresita M. De Leon, Concurrent Executive Officer/Treasurer of Cooperative Union of Mandaluyong City (CUMC), introduced Mr. Carlos Samson who is an accredited CDA external auditor as the speaker for the said seminar.  He talked about MC 2022-25 issued by the Cooperative Development Authority (CDA) on September 5, 2022.  This replaces MC 2015-06 and sets the new accounting and financial reporting standards for cooperatives in the Philippines.  The discussion continued with the rationalization of accounting policies, financial statements and disclosures required for cooperatives.  Also included were the guidelines on the preparation and presentation of financial statements as well as audit requirements for cooperatives. 
The next day was devoted to MC 2022-24 which is the Revised SCA for cooperatives and also issued on September 5, 2022 as replacement for MC 2009-04.  The guidelines on the use and application of the chart of accounts and the recommendations on best practices for accounting and financial reporting for cooperatives were thoroughly discussed.  Generally, the seminar gave a deeper understanding and knowledge in enhancing the financial reporting practices and also promote transparency, accountability and good governance within the cooperative sector.