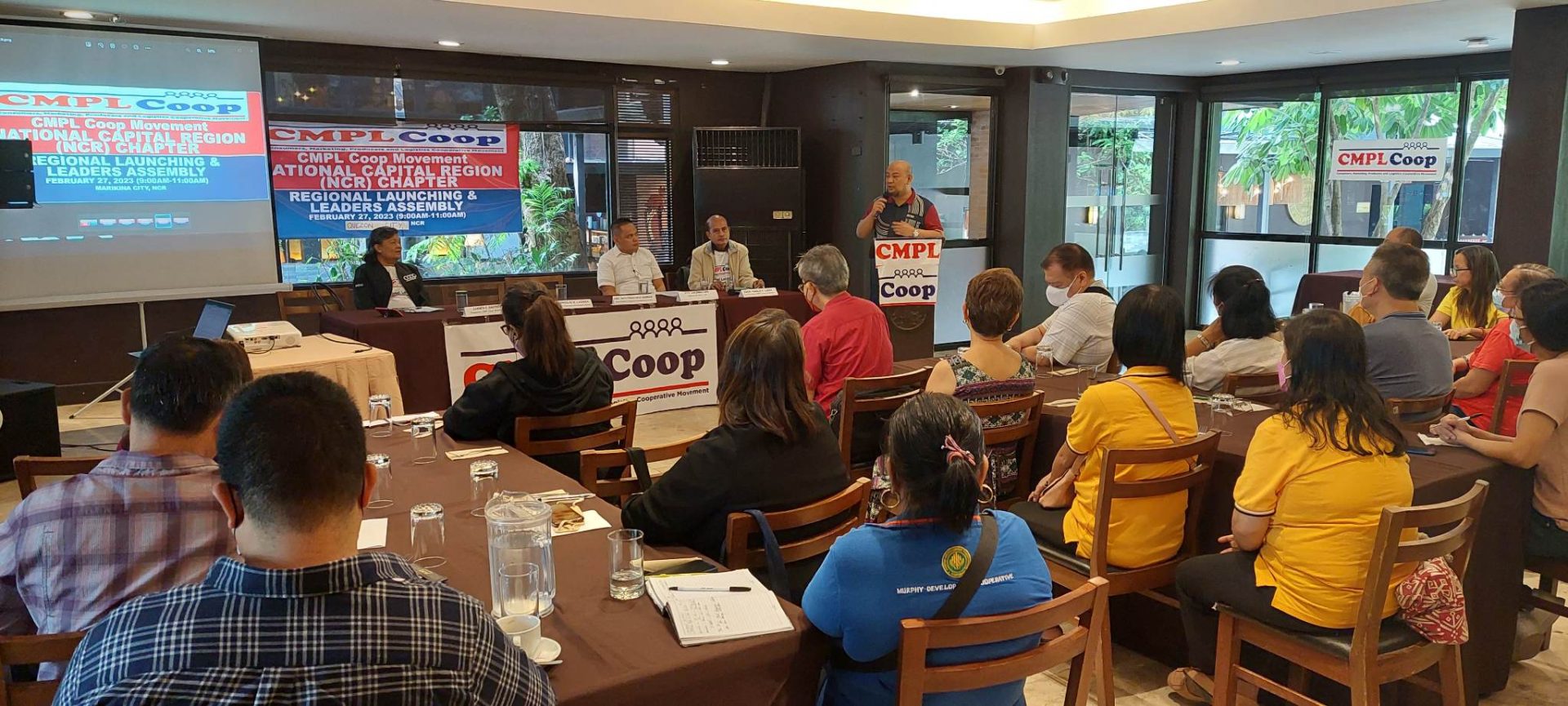 As a result of the CMPL Convention held in Ilocos Norte last 2022, the Cluster of Consumers, Marketing, Producers and Logistics (CMPL) under the guidance and assistance of the Cooperative Development Authority initiated the organization of the CMPL Cooperative Movement which aims to resolve issues and concerns of the said cluster and further solidify the sector through its plans and programs.
The CMPL National Capital Region (NCR) Cluster headed by its Chairperson Engineer Danilo C. Llena in partnership with the CDA has just initiated the launching of the CMPL Cooperative Movement in Metro Manila last February 27, 2023 at Max's Restaurant, Scout Tuazon Street Quezon City. The said activity was graced by no other than our Assistant Secretaries Dr. Datu Pendatum Disimban and Dr. Virgilio Lazaga who provided their Inspirational Messages emphasizing on different intervention activities provided by the Authority such as trainings, technical assistance and others.
Representatives from the cooperative sector expressed their support to the cooperative movement after being enlightened on the objective and functions of the Movement.