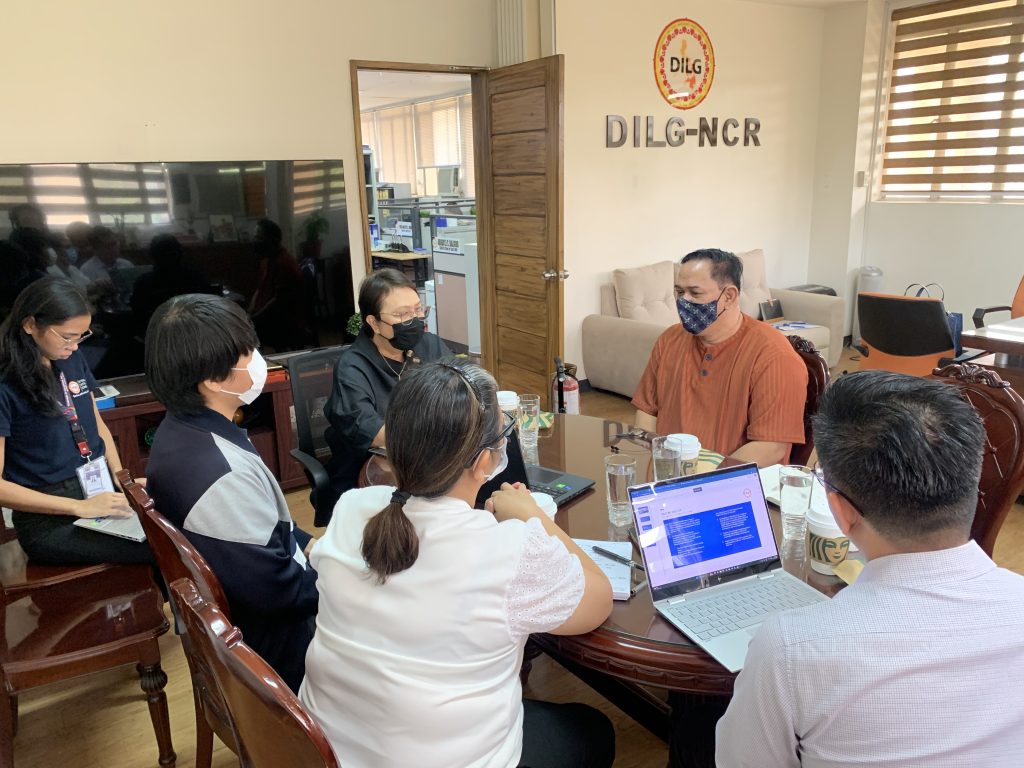 CDA-NCR Regional Director, Pedro T. Defensor, Jr., had a courtesy visit to DILG-NCR Director, Ma Lourdes Agustin, to explore the hub of interaction between cooperatives and the Local Government Units in the National Capital Region. Also present in the meeting were Atty. Ana Lyn R. Baltazar-Cortez of DILG-NCR, Mr. Luigi D.C. Pilarta of DILG-NCR and Mr. Jerome Bio of CDA-NCR.
Both offices noted the possibilities of working together to push for the appointment/designation of the Cooperative Development Officers in the remaining 4 cities and 1 municipality in the NCR. They agreed to create joint forces in convincing these LGUs to comply with the provisions of RA 11535.
Moreover, CDA-NCR and DILG-NCR discussed possible collaborative activities such as Cooperative Orientation to the Municipal, City, and Barangay Levels. DILG-NCR committed to involve CDA in the Regional Dagyaw, Newly Elected Officials (NEO – City Level) and Barangay Newly Elected Officials (BNEO-Barangay Level) Orientation activities, and the Ease of Doing Business Program. Further, DILG Regional Director Agustin emphasized supporting the CDA to be included in the Vice Mayor's League and other league meetings in order to carry out CDA programs.
Both offices sealed its meeting devoted to assist each other in the growth of cooperatives in the NCR. CDA-NCR and DILG-NCR contemplated to engage in a Regional Joint Memorandum Circular (RJMC) to carry out the collaboration of programs and activities of the two Regional Government Offices.