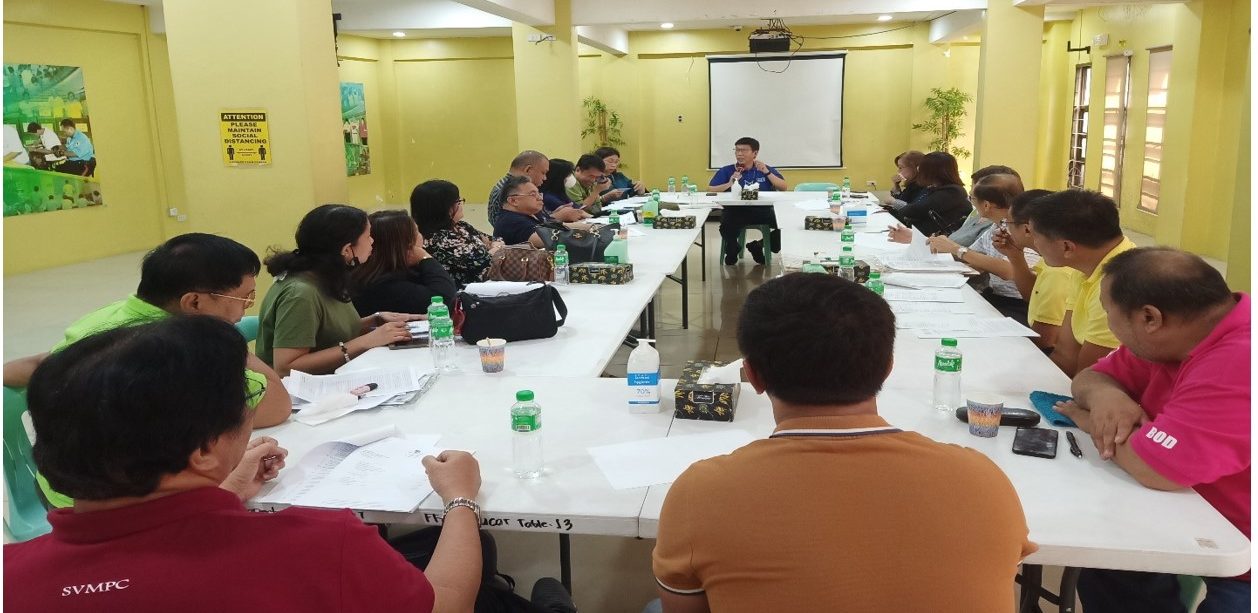 The Paraňaque City Credit Surety Fund Cooperative (PqCCSFC) held their first Officers' meeting for the year 2023 last 8th of February 2023 at 2nd Floor of San Dionisio Credit Cooperative (SDCC) Satellite Office.
It was an opening salvo for the Cooperative as Chairman Garibaldi O. Leonardo and the Officers' meeting gears towards the full operation of the Cooperative for the year 2023. The discussion revolved mainly in the financial condition of the Cooperative where its business operation shall solely be relied, the hiring of full-time personnel, the possible transfer of office where its operation should be accessible to its clients. While the discussion is still going on, it shifted to the compliance with different Government agencies, such as Bureau of Internal Revenue (BIR), Mayors Permit where some adjustments need to be complied and the reporting with Cooperative Development Authority (CDA). Moreover, the emphasis of completion of payment of share contribution of other Government Financial Institution (GFIs) was given attention.  In addition, present in the said meeting was the Philippine Guarantee Corporation.
Relative to its business operation, loan applicants for surety cover who were lined-up for evaluation were discussed by the board to include on how these applications shall be accommodated based on the existing manual of the Cooperative. Lastly, Chairman Leonardo readied the Officers in calling   its first Regular General this March, 2023 as the CDA Representative advices them also to be ready in the scheduled inspection of the Authority.  
The Paraňaque City Credit Surety Fund Cooperative (PqCCSFC) was registered with Cooperative Development Authority (CDA) last February 18, 2022, the first CSF Cooperative registered in National Capital Region (NCR).