As the entire cooperative community celebrates the Cooperative Month this October in the country, our very own XACCOOP celebrated this yearly affair with meaningful activities.
OPENING MASS (OCTOBER 3, 2022)
At the city level, XACCOOP participated in the opening of the Coop Month by attending the Eucharistic Celebration for all San Juan Cooperatives at the St. John the Baptist Church on October 3, 2022. The event was participated by Ms. Josephine Masacupan, BOD Chairperson, Mr. Allen Silvano, Manager, Ms. Janet Buquia and Ms. Bianca Simbajon, our reliable staff.
NEW LOANS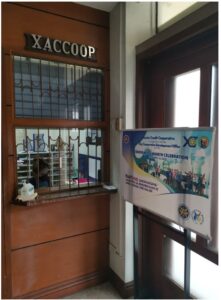 XACCOOP also released an announcement to the general membership, via email, its new loans that were recommended by the Business Development Committee and approved by the BOD. These loans are the following:
PETTY CASH: increased from P6,000 to P10,000
GADGET LOAN: increased from P30,000 to P50,000
And its newest loan: TRANSPORTATION LOAN (2 or 3 wheeled vehicle) in the amount of P150,000.
JOINT OUTREACH PROJECT: REMEDIAL AND ENRICHMENT CLASSES FOR KABAYANAN ELEMENTARY SCHOOL GRADES 1-4 STUDENTS
Last October 5, 2022, our very own XACCOOP attended the initial planning conducted online for the joint outreach project of Xavier School, Alumni Association of Xavier School (AAXS), and XACCOOP in cooperation with the Schools Division Office – Dep-Ed San Juan. The objective of the joint project is to provide remedial and enrichment classes to Grades 1-4 students whose learning were affected during the COVID-19 Pandemic. It was reported that all the nine (9) public schools would need to have remedial classes, however the team decided to identify a pilot school. SDO-Dep-Ed San Juan recommended Kabayanan Elementary School as the pilot school to be assisted. Aside from the proposed remedial and enrichment classes for Science, Math, English and Filipino, Xavier School is also considering offering teacher training to further help the public education sector. Those who attended the initial planning were Ms. Jane Cacacho, Grade School Principal of Xavier School, Mr. Artemio Sanchez III, AAXS President, Ms. Josephine Masacupan, Chairperson, XACCOOP BOD, Dr. Cecille Carangdang, Superintendent, Schools Division Office and Mr. Allen Silvano, Manager of XACCOOP and Trustee of AAXS. The program will be participated by Xavier School teachers and hopefully retired teachers who are also members of our XACCOOP.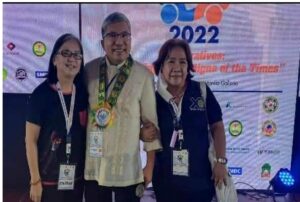 METRO MANILA COOPERATIVE CONGRESS (OCT. 20, 2022) 
XACCOOP also participated in the Metro Manila Cooperative Congress 2022 last October 20, 2022 at Crowne Plaza Manila Galleria. Ms. Josephine Masacupan, BOD Chairperson and Ms. Jean Reyes, Finance Officer attended the event.
MARIAN DEVOTION: PRAYING OF THE ROSARY (OCT. 26, 2022)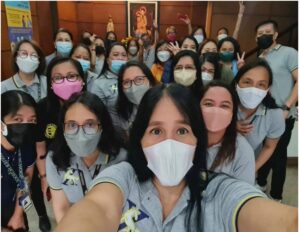 On October 26, 2022, XACCOOP hosted the Marian Devotion Rosary Activity, which was hosted by various offices in the campus for the entire month of October. The activity was participated by the employees from the Central Administration and likewise members of our XACCOOP. BOD Member, Mr. Gerry Castaneda, XACCOOP Treasurer Ms. Minette Florentin, Finance Officer, Ms. Jean Reyes, and our office staff, Ms. Janet Buquia (Cashier) and Ms. Bianca Simbajon (Clerk).
ZUMBA ACTIVITY (OCT. 27, 2022)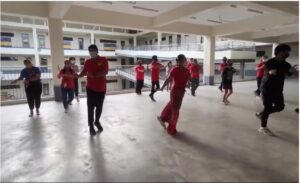 Finally, On October 27, 2022, XACCOOP offered a ZUMBA activity for our members in Xavier School Nuvali. It was a great opportunity for our members to spend this physical fitness activity together with co-members and have a break from their regular teaching vocation. Our BOD member, Ms. Ivy Enaje spearheaded the activity.