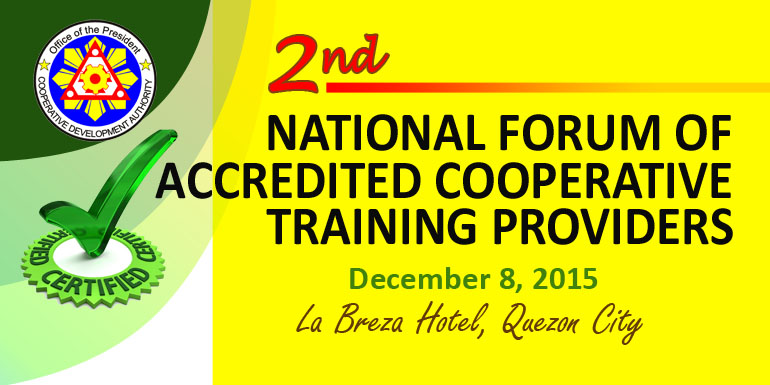 A National Forum of Accredited Cooperative Training Providers will be conducted on December 8, 2015 at La Breza Hotel in Mother Ignacia Avenue, Quezon City.  The Forum aims to update the participants on the latest issuances on cooperative trainings and accreditation guidelines and discuss the same for uniform interpretation.
All accredited cooperative training providers and interested groups are invited to attend the forum.  Registration will start at 8:00 in the morning.  Please confirm your participation early to avoid inconveniences.
You may download the invitation and the registration form. For queries and confirmation of attendance, please email us at [email protected].
---
RESOURCES:
This Article
Invitation | 2nd National Forum of Accredited Training Providers
Registration Form | 2nd National Forum of Accredited Training Providers