The CDA will be conducting a public consultation on the proposed memorandum circular titled "GUIDELINES    FOR THE    REGISTRATION   OF A TECHNOLOGY SERVICE    COOPERATIVE   AS SPECIAL   TYPE ORGANIZED AMONG REGISTERED COOPERATIVES", on September 16, 2021 (Thursday) from 1:30PM to 4:30PM, via the Zoom platform.
Relative to this, we are inviting the authorized representative of all active and existing cooperatives to attend and participate in the consultation.
Moreover, we would like to solicit your comments, suggestions, and recommendations on the herein attached draft memorandum circular in order for the Authority to come up with the appropriate and applicable guidelines.

Kindly submit your comments, suggestions, and recommendations on or before September 14, 2021, to the registration division through email address [email protected]
For those who wish to attend the consultation and participate thru Zoom, kindly get in touch with the CDA Extension Office that has jurisdiction over your organization for the Zoom link and access codes.
---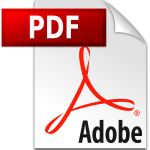 Final Draft MC on Technology Service Cooperative