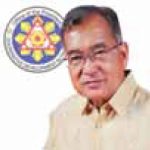 Today, March 10, 2015, marks the SILVER JUBILEE CELEBRATION of Republic Act No. 6939 otherwise known as the Cooperative Development Authority (CDA) Charter. Today is also a commemoration of a time-honored mandate to be the lead government agency in the registration and regulation of cooperatives, responsible in promoting the viability and growth of cooperatives as instruments of equity, social justice and economic development.
Today is a celebration of cooperation and unity – of a truly remarkable and longstanding partnership with the cooperative sector, stakeholders and government agencies. Over the years, the CDA has been crafting and formulating policies and rules, with the support of the cooperative sector as well as our stakeholders, that is both facilitative and assistive in bringing higher standards of service to the general public.
Time and again, the CDA has always supported laws and regulations designed to protect the cooperatives. Although the CDA has many times encountered challenges, we were able to hurdle them by approaching these challenges as opportunities with the spirit of mutual respect and partnership that have been the hallmarks of the CDA-cooperative sector relationship since the beginning. We firmly believe in continued working relationships with stakeholders, thereby reinforcing our commitment to provide quality service to the cooperative sector.
The law that was forged 25 years ago is alive and well today, with the CDA continually working towards transparency and integrity in the discharging of its mandate. That is why the Agency has crafted a 6-year medium term plan for the cooperative sector entitled Vision 2020: A Radiant Agency Implementing an Integrated and Comprehensive Plan for Cooperatives, for the period 2015-2020.
It our greatest hope that with this plan, the CDA will create a society of greater opportunity for all, as well as taking action in the challenges that we are faced with, specifically the ASEAN Economic Community (AEC) 2015 or ASEAN integration. Let us all welcome these as opportunities for growth instead, and be economically sound.
Mabuhay ang CDA! Mabuhay and kooperatiba!
(Sgd) EULOGIO T. CASTILLO, Ph.D.
Officer-in-Charge, CDA