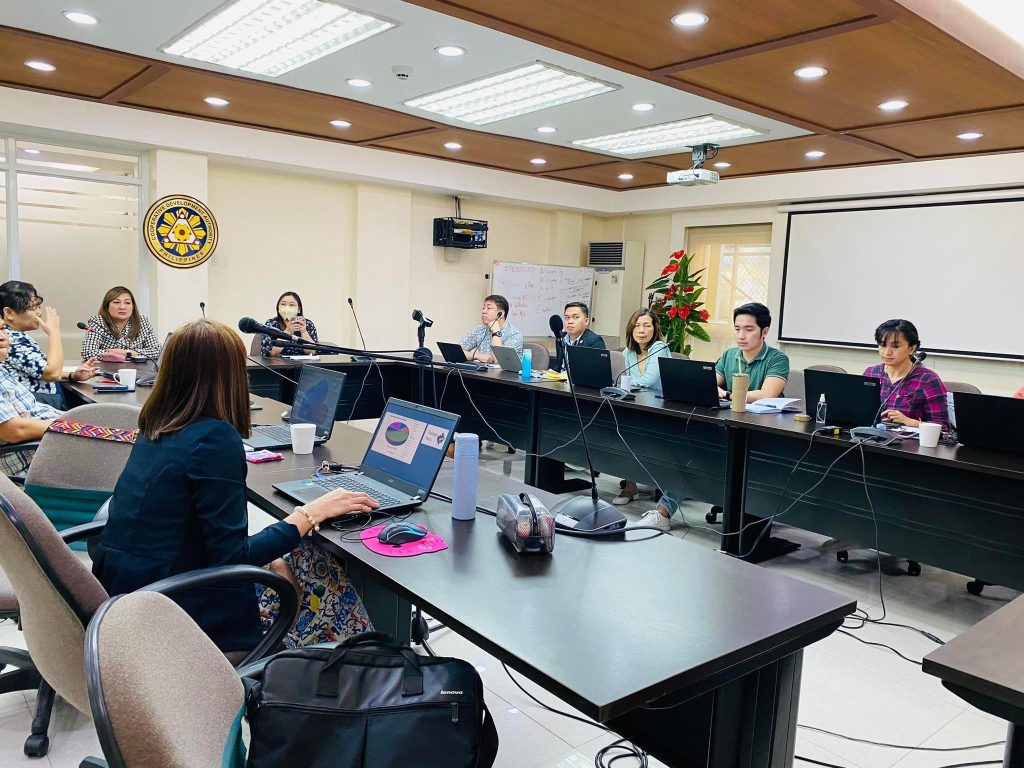 The CDA's Credit Surety Fund Service and Development Bank of the Philippines (DBP) recently held a meeting to discuss various concerns of credit surety fund cooperatives (CSFCs) and the bank's role as a member of the cooperative that will impact the operation of CSFCs.
Deputy Administrator Atty. Ma. Lourdes P. Pacao led the discussion together with her team: Acting Director Joselito O. Hallazgo, Chief Recto E. Transfiguracion of Technical Assistance Division (TAD), Inspection and Examination Division (IED) Supervising CDS Josie L. Villaver, Senior CDS Ian Dave U. Alindajao,  CDS II John Erick R. Zepeda, TAD's Acting Senior CDS Marygrace C. Jaquilmac, CDS I Rean Escandor, and Service Administrative Assistant Jamila C. Autea. DBP was represented by Ms. Rallen Verdadero, Assistant Vice President together with Ms. Christine Elline R. Remando, Program Officer/Marketing Specialist.
Ms. Verdadero said that DBP will continue to be part of the program by means of contributing a minimal amount to registered CSFCs in the form of donation or grant, rather than an investment. However, no budget was allocated for DBPs pledged contribution to thirteen (13) CSF cooperatives for 2023. DBP had likewise suspended the release of loans and declined acceptance of new applications facilitated by  CSFCs nationwide, due to some challenges in the implementation of the program.  She also requested that DBP would like to be involved in the review of the existing Implementing Rules and Regulations (IRR) of the CSF Act.
On CDA's  request for  access to the loan information/ status of past due loans of CSFCs as part of the Agency's  monitoring and supervision mechanism,  Ms. Verdadero said that access to financial data of borrowers will have to be  referred to  their Legal Department taking into consideration the Data Privacy Act and  would best be operationalized through a Data Sharing Agreement between CDA and DBP.
On the issue of past due accounts of several CSFs, CDA emphasized that CDA cannot look into the matter, until and unless they  register as CSC cooperatives.  CDA and DBP both agreed to explore other business models  that may be adopted by CSFCs aside from lending activities to strengthen its financial capacities.