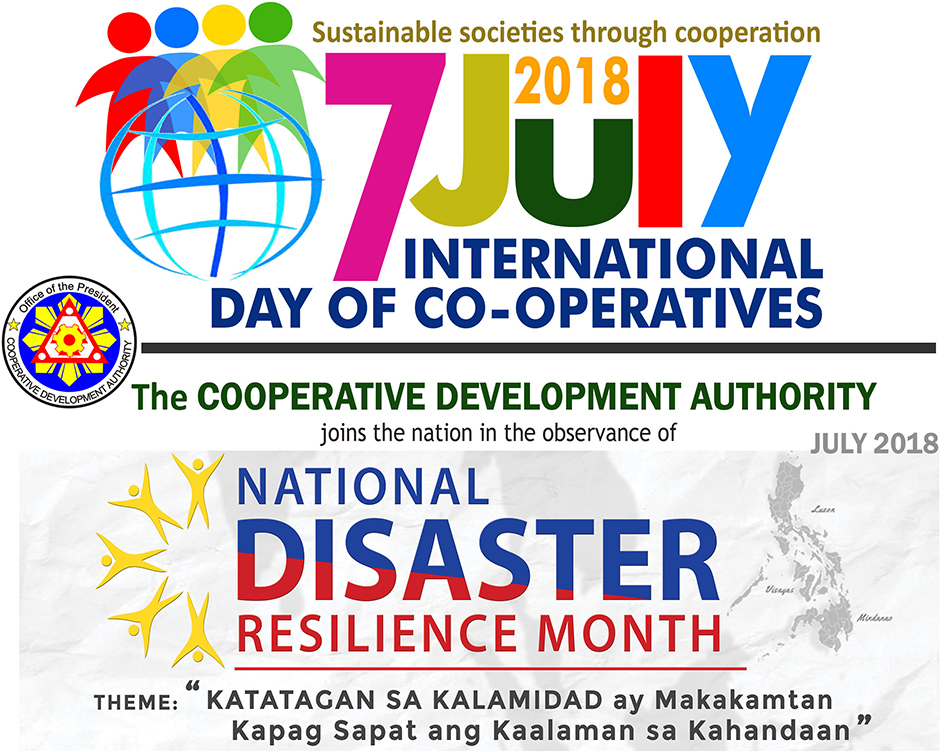 "It is necessary to protect our members and assets especially in times of crises. As leaders in the cooperative, our responsibility to our members is to be prepared for disaster, for disruption. Cooperatives need to be available to their members when they are needed most – whether for emergency loans, to withdraw their savings, to rebuild their agricultural lands, or just to have access to food in times of emergencies," said Mercedes Castillo, Cooperative Development Authority (CDA) Administrator.
As instruments of social justice and economic development, cooperatives need to be sustainable. The government expects cooperatives to contribute to rapid, inclusive and sustained economic growth; financial inclusion; and poverty reduction. If cooperatives are sustainable, the communities they serve are more resilient.
We can only be sustainable if we are prepared.
There are 27,625 cooperatives registered in the Philippines as of 2016. From reports submitted by 12,363 cooperatives to the CDA in 2017, there are a total of 11 million members with an aggregate asset of Php382 billion, and Php 70 billion gross income.
The CDA is working with the Humanitarian Leadership Academy (HLA) Philippines to capacitate our technical personnel to conduct Business Continuity Management (BCM) trainings to cooperatives. By 2019, CDA will be ready to run BCM trainings to support cooperatives towards resilience.
"We want co-ops to be able to return to normal operations as quickly as possible when there are disasters. Disasters can take us by surprise, but not if we have a plan. Business continuity management enables us to create our business continuity plans," Dong Waña, Director of the Humanitarian Leadership Academy Philippines relayed.
The CDA and the Humanitarian Leadership Academy Philippines join the celebration of the International Day of Cooperatives for sustainable societies through cooperation on July 7, and the National Disaster Resilience Month with the theme "Katatagan sa Kalamidad ay Makakamtan Kapag Sapat ang Kaalaman sa Kahandaan".