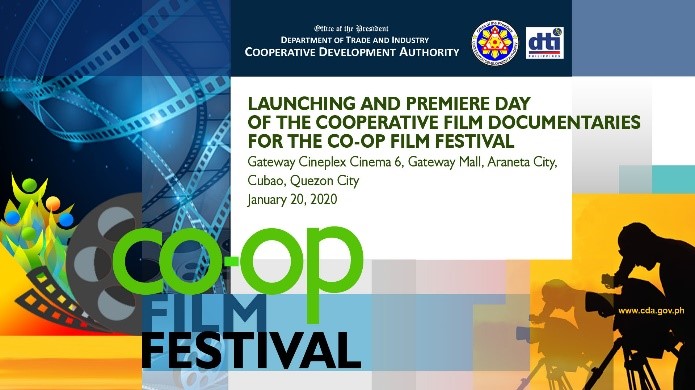 History in the making. The Cooperative Development Authority (CDA) has partnered with GMA 7, Inc. to produce film documentaries of four (4) featured cooperatives, all of which are Gawad Parangal 2018 winners. These cooperatives are:
San Jose Sico Landfill Multipurpose Cooperative, Brgy. San Jose Sico, Batangas City
Barbaza Multipurpose Cooperative, Barbaza, Antique
Lamac Multipurpose Cooperative, Pinamungajan, Cebu
Manuel Guinga and Sirib Growers and Employees Multipurpose Cooperative, Calinan, Davao City
The four (4) cooperatives identified the members and beneficiaries of their programs and GMA 7 documented their lives, challenges faced and stories of success. More importantly, they shared how the cooperatives were able to help them uplift their quality of life.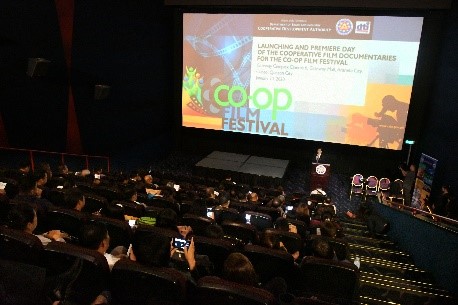 The program started with welcome remarks from CDA Chairperson Usec. Orlando R. Ravanera. He lauded the project and expressed hope that more of these kind of documentaries will happen in the future as this is a reflection of the true essence of cooperativism.
It was followed by a message from the Executive Producer of GMA 7's Brigada, Mr. Harvey Bayona, who emphasized the importance of cooperatives and how they raise awareness on the plight of their members and the community, as well as the assistance provided by pooling of resources, whether it be financial or human resources, in order to achieve empowerment.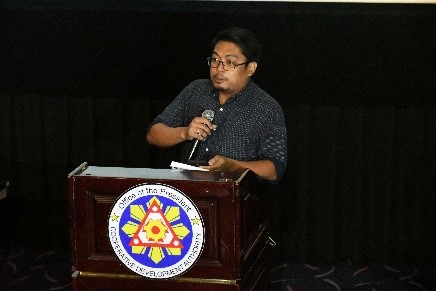 Asec. Benjie S. Oliva, CDA Board of Directors, gave the background of the project as he was the proponent of the Co-op Film Festival. He said he is looking forward to more documentaries of successful cooperatives, not only to showcase their services but their impact on the lives of the members and the community.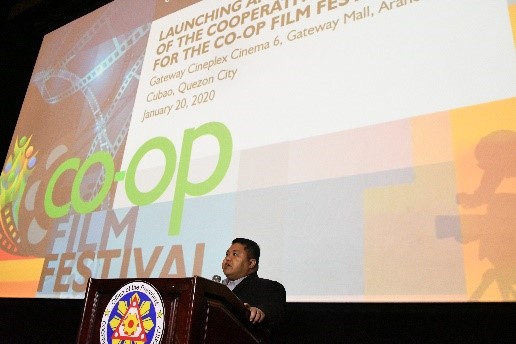 While watching the documentaries, the audience were touched by the stories, leaving a few teary-eyed as they watched the struggles of the members and beneficiaries of the cooperative. Representatives of the cooperatives, together with some guests and subjects of the documentaries, were called on stage to share their experiences and the assistance provided to them by the cooperatives.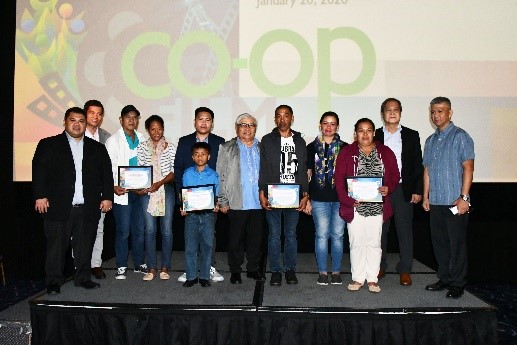 The program ended with Closing Remarks from Executive Director Ray R. Elevazo, who stated that the CDA is now moving forward in its service to the cooperative sector through film documentaries and that he is hopeful that this will be a continual project of the CDA, to document successful cooperatives and how the members were able to overcome struggles in their lives through the assistance of the cooperatives and the CDA as well. He also expressed his appreciation to former Senator JV Ejercito, during his term in the 17th Congress of the Philippines, as he was able to include in the budget the conduct of the Co-op Film Festival, through the urging of Asec. Benjie S. Oliva.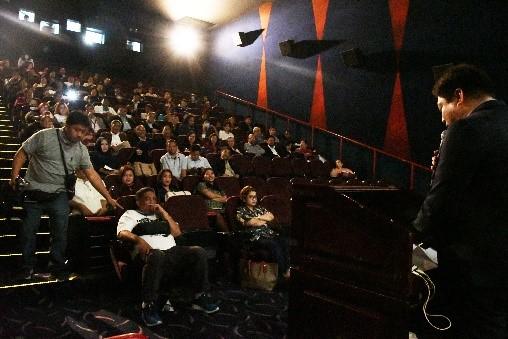 The Launching and Premiere Day of the Cooperative Film Documentaries for the Co-op Film Festival was held at the Gateway Cineplex Cinema 6, Gateway Mall, Araneta City, Cubao on January 20, 2020. The event was attended by at least 100 participants from the CDA, cooperatives and partner agencies. (C.B. Marders)