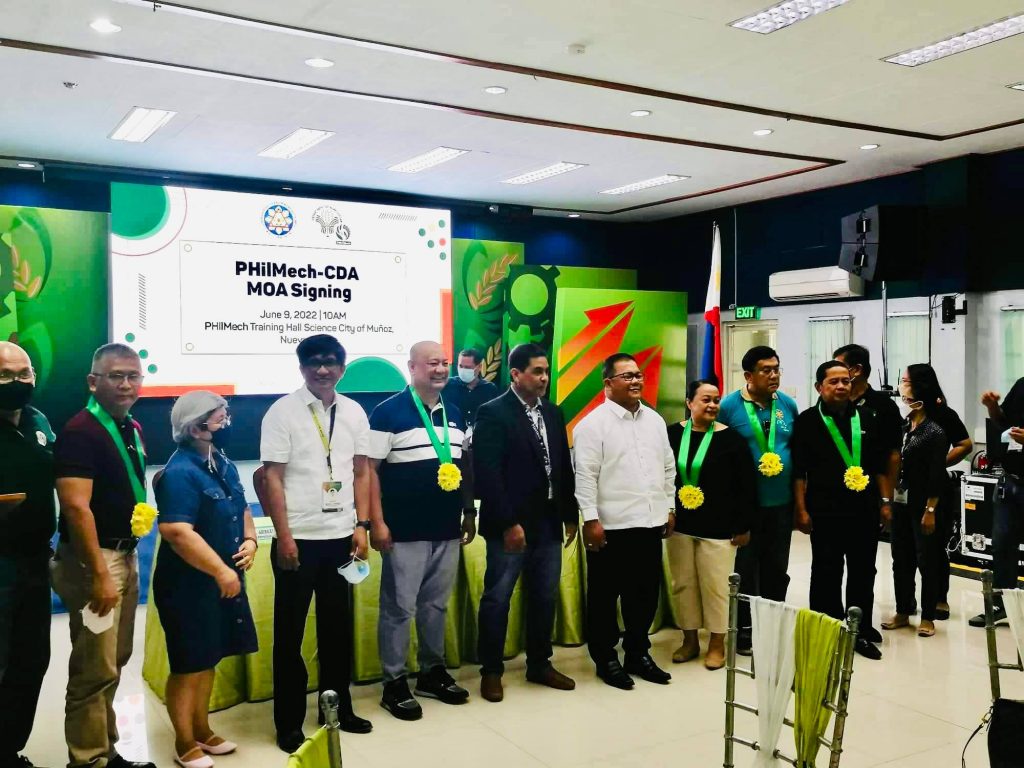 The partnership cooperation started on March 10, 2021, through the signing of a Memorandum of Understanding (MOU) for the joint implementation of the project.
After a successful implementation of the first phase of the "Entrepreneurial Capability Enhancement of the FCA Beneficiaries of the RCEF – Mechanization Program, the Cooperative Development Authority (CDA) and the Philippine Center for Postharvest Development and Mechanization (PhilMech) agreed to pursue the benefits and empowerment initiatives for farmers to enhance the entrepreneurial capability of the FCAs through cooperativism.  
A Memorandum of Agreement (MOA) for Phase II of the partnership project was signed on June 9, 2022, at PhilMech Training Hall Science City of Munoz, Nueva Ecija.   A budget of Php 21Million  has been allocated 120 training batches for 1,800 Farmers' Cooperative Associations (FCAs) from the different regions nationwide to be conducted this year.
This phase of the Project shall focus on enhancing the capability of FCAs to operate and manage the Farm Machinery Service Provider (FMSP) and Rice Processing System (RPS). The objectives of the Project are to 1) inculcate cooperative awareness among the FCA beneficiaries, including its value and merit in the sound operation of an agricultural business enterprise, and 2) equip the FCA officers and members with the basic values and skills required to sustainably operate the agricultural business enterprise.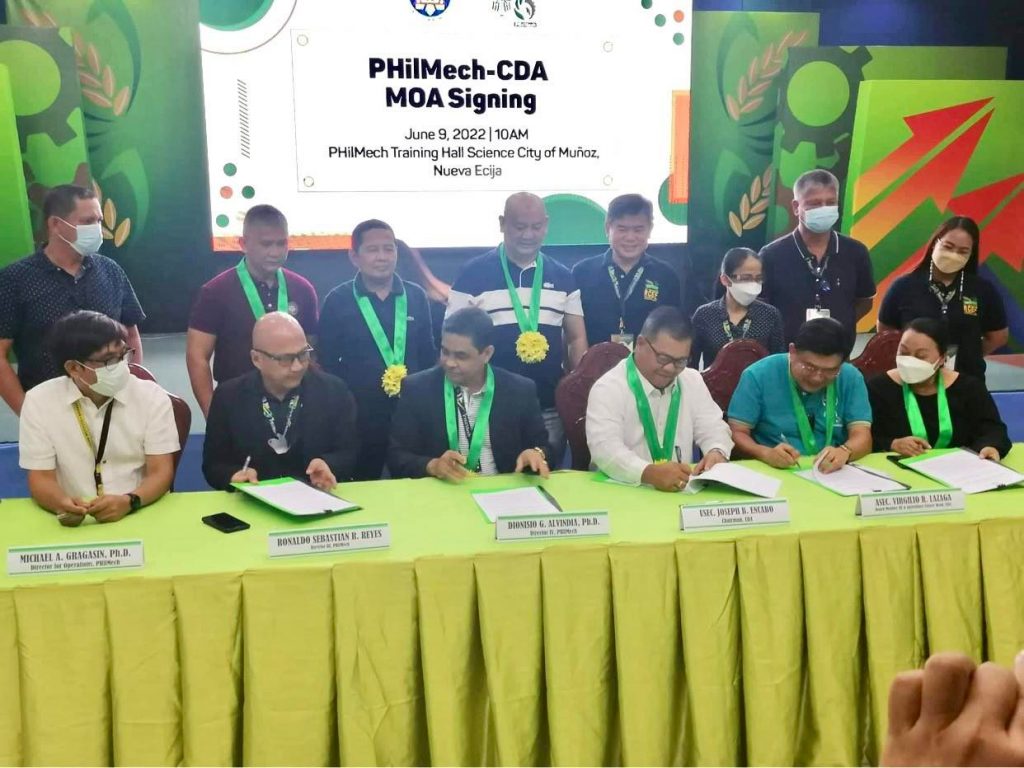 This collaborative effort is in line with the government's program on the Rice Competitiveness Enhancement Fund (RCEF) under Republic Act No. 11203 to improve rice farmers' competitiveness and income amidst the liberalization of the Philippine rice trade policy. The law mandates that Fifty percent (50%) of the Rice Fund shall be released to and implemented by the PhilMech as grants to eligible farmers' associations, registered rice cooperatives, and local government units (LGUs). – Rodrigo Rebello, Jr, CPDAD