Last January 28, 2021, thru the online platform, more than 300 participants from cooperative sector, national government agencies, local government units, CDA officials and employees, and other cooperative development partners participated in the Presentation of Research Study on the Financial Needs of the Market Vendors and the Small Time Credit Providers.  The holding of the activity was coordinated by the CDA Head Office through its Cooperative Research, Information and Training Division (CRITD).
It was also graced by esteemed guest Congressman Presley C. De Jesus, Chairperson of the Committee on Cooperatives Development, House of Representatives; Office of Committee on Cooperatives; Senate of the Philippines, Mr. Archie Rivera; and DBP, Mr. Joseph Angelo R. Diamante.
Also present are national and local government agencies such as DILG, Mr. Albert De Los Santos; DILG-BLGD, Mr. Zaldy I. Masangkay; DTI-BSMED, Dir. Jerry T. Clavesillas; DTI-Region 7, OIC Regional Dir. Maria Elena Arbon; NEDA-Region 7, Ms. Ruth Cruz; and Sanggunian Panglungsod of Cebu City, Hon. Prisca Niña O. Mabatid.  CDA Regional Office VII's partners in the development and conduct of the research – Silliman University, Perpetual Help Community Cooperative and Negros Oriental Union of Cooperatives – were also in attendance.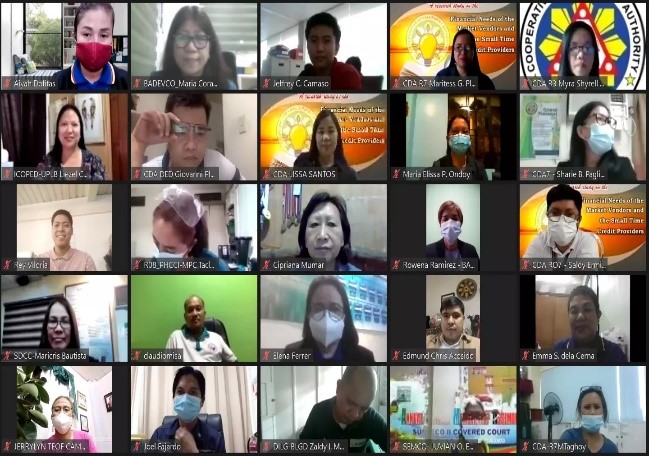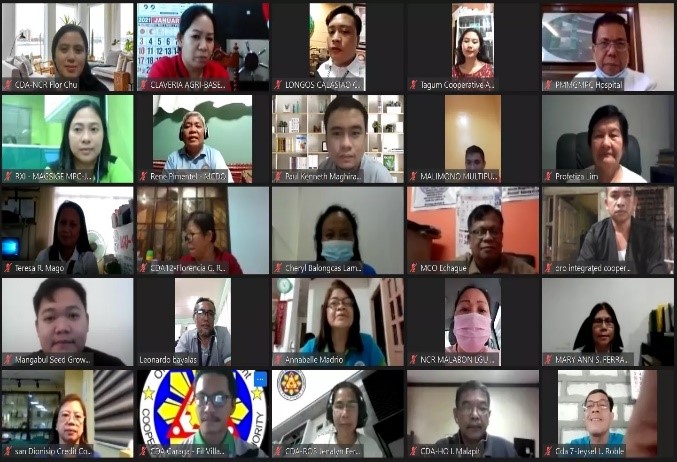 "This is a momentous activity", as conveyed by CDA Executive Director Ray R. Elevazo, during his opening message. He described the activity as one way of looking closely into the lives of market vendors and their financial endeavors. It is also a precursor to the research undertakings of CDA.
Asec. Vidal D. Villanueva, III, CDA Board of Directors and Head of Credit and Financial Services, Banking, and Insurance Cluster, delivered his opening remark with challenging words of finding viable solutions and creating sustainable policies to address the rampant problem on financial usury all over the country.  He added that the research study is one way of educating and understanding concepts, problems and resolutions to address the lifelong predicament of the market vendors on small time credit providers.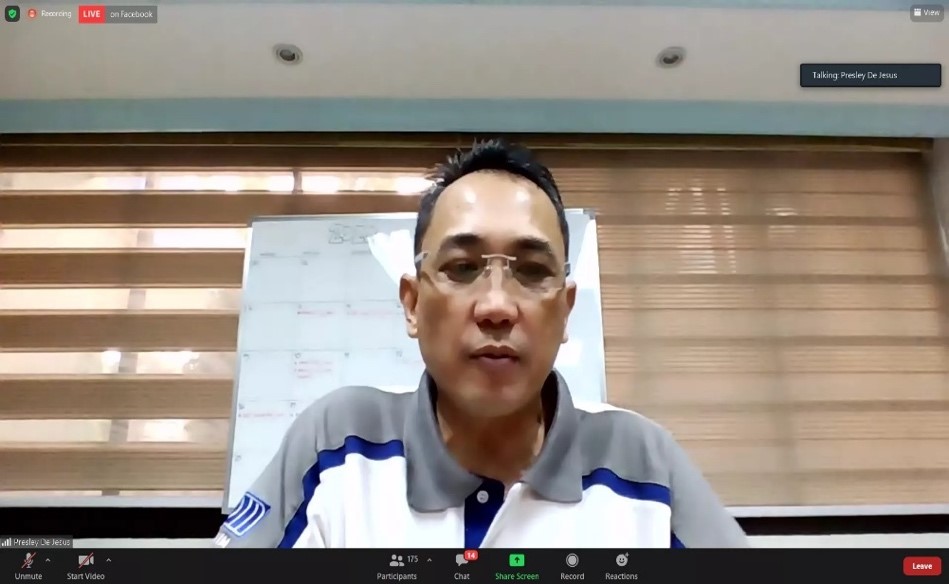 Hon. Presley C. De Jesus expressed his support to the cooperative sector through passing of bills or resolutions for the development of cooperative in the country. While Mr. Edmund Chris Acosido, Ph.D, Executive Assistant IV, representing CDA Chairperson Orlando R. Ravanera, articulated in his message that "Research is one form of activity undertaken by researchers or academician to generate new ideas or to prove a truth."
Moreover, Dr. Nora P. Patron, CDA Director, Region 7, the lead author, along with her co-authors Dr. Jenny L. Chiu and Dr. Reynaldo Y. Rivera, presented the conceptualization, purpose, findings, conclusions and recommendations of the study. This highlighted the activity along with the reactions from the invited partners and questions from the zoom participants and facebook audience.
The research study seeks to determine the capitalization needs of the vendors in terms of amount borrowed from 5-6 financial providers; and explain financial capital needs of the public market vendors, the small-time credit providers scheme's and methods of collection, the types of vendors availing of the 5-6 financial services and their behavioral stuff seats that small time credit providers take advantage.  It was conducted by CDA Region 7 in the different provinces and cities within the region.
CDA Deputy Executive Director Giovanni T. Platero shared his closing message encouraging State Universities, both Public and Private, to initiate and pursue research undertakings toward the development of micro and small cooperatives in the country. The said research presentation was live streamed on CDA Philippines official facebook page and a similar activity was also conducted to CDA officials and employees. (KHAMIMA M. MAMA)