The Chairperson of the Cooperative Development Authority (CDA) recently received awards from the Office of the President (OP) and the Presidential Security Group (PSG).
Usec. Joseph B. Encabo was recognized by the Office of the President, by awarding him the distinct badge of the Order of Lapu-lapu, with the rank of Magalong. In a ceremony held at Malacaňang, no less than President Rodrigo R. Duterte conferred the award to Usec. Encabo for his invaluable service to the government.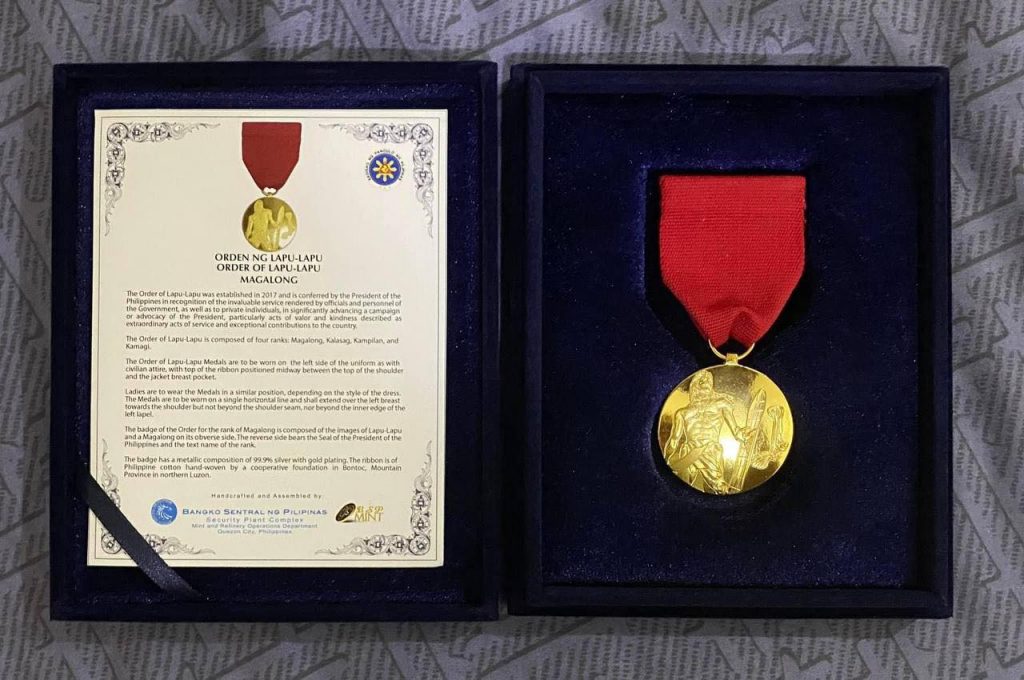 The badge is given to individuals for significantly advancing a campaign or advocacy of the President, particularly acts of valor and kindness described as extraordinary acts of service and exceptional contributions to the country.
Similarly, the PSG, under the auspices of the Armed Forces of the Philippines, awarded the Military Merit Medal for meritorious and invaluable service rendered in a position of major responsibility as Head, Office of the President – Events Management Cluster (OP-EMC).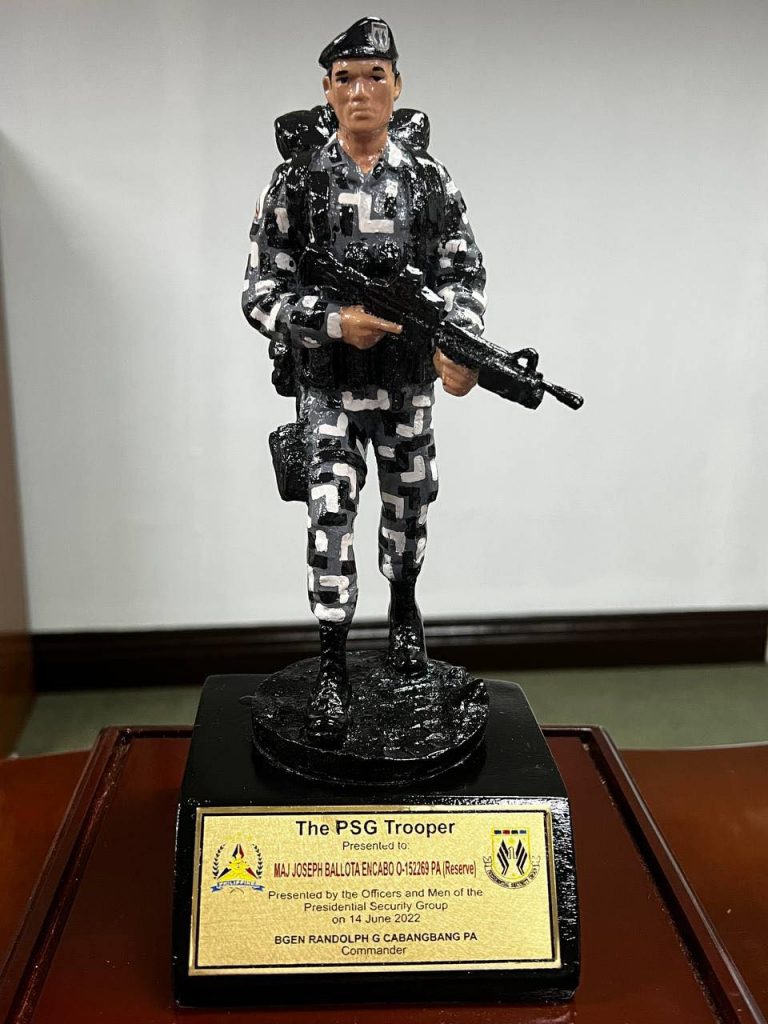 As Head of the OP- EMC, Usec. Encabo, Major, Philippine Army (Reserve), orchestrated the distribution of Presidential Assistance to wounded-in-action and killed in action AFP and Philippine National Police (PNP) personnel; lead convener of the Hatid Tulong Initiative during the height of the COVID-19 pandemic; and Co-Lead Organizer of the First Presidential Silent Drill in the country in partnership with PSG.
                In addition, he was the Lead Convener and Head of the Comprehensive Social Benefits Program; member of the Technical Working Group (TWG) of the Malasakit Framework Health Program; Lead Convener and Secretariat on the crafting of the guidelines on the assistance of the OP to Liver Transplant Program; Secretariat to the first Enhanced Comprehensive Local Integration Program (E-CLIP); and member of the Secretariat on the Constitutional Commission on Federalism.
                Further, as Head of the OP-EMC, there was a remarkable increase in positive public and military perception towards the President and Commander-in-Chief and the AFP in general.
                The CDA extends its congratulations to Chairperson Encabo for these outstanding recognition.- Cherryl Catrina B. Marders, CRITD