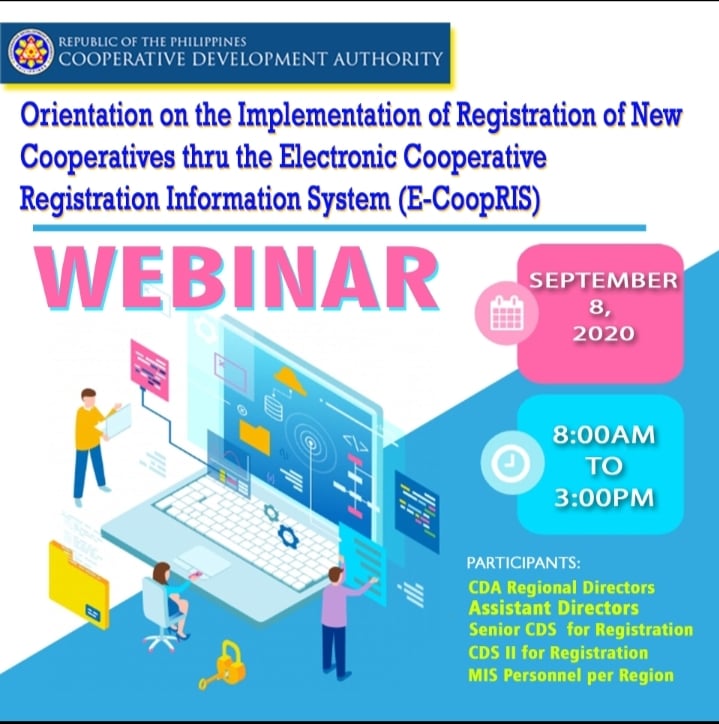 The activity is in line with the primordial objective of enhancing the delivery services by improving the registration system and processes to conform with the Authority's Quality Policy as ISO 9001:2015 Certified Agency. CDA ensures full compliance with the requirements of the Republic Act 11032, also known as the Act Promoting Ease of Doing Business and Efficient Delivery Services in streamlining the transaction processes.
As a compliance thereto, the authority is in the process of re-engineering its current cooperative registration system in order to meet the required processing time of transactions as specified in the RA 11032. Part of the re-engineering processes of the system is the compliance analysis, time and motion studies and improvement of the current transaction system. The full automation feature of the new electronic cooperative registration information system (E-CoopRIS) is currently on the development stage aims to streamline processing time and reduce human intervention.
In order to meet all the requirements of the streamlined business process, a need for evaluation and compliance analysis is necessary to address issues concerning the registration of cooperatives. These activities are necessary in accord with the CDA's commitment towards effective and efficient delivery of public service satisfaction particularly in cooperative registration and in order to maintain the quality of registration process which the authority is proud to be ISO certified and committed to continue as such.