The City of Candon, Ilocos Sur, marked its 22nd Cityhood Anniversary under Republic Act No. 9018, "An Act Converting the Municipality of Candon, Province of Ilocos Sur, into a Component City to be known as the City of Candon." Likewise, the month of March also holds the Annual Tobacco Festival of the said city. 
To make the events more festive, many exciting and meaningful activities were lined up to make the celebrations more memorable. One of these activities is the Trade Fair & Exhibits held at Farmers Trade Center, Tablac, Candon City on March 22-27, 2023, an event showcasing the One-Town-One-Product of the 21 participating municipalities of the distinct. The PCDS of Ilocos Sur Field Office, Mr. Florentino B. Lorenzana, participated in this event and served as one of the judges in the Contest for the Best Booth during the Trade Fair opening.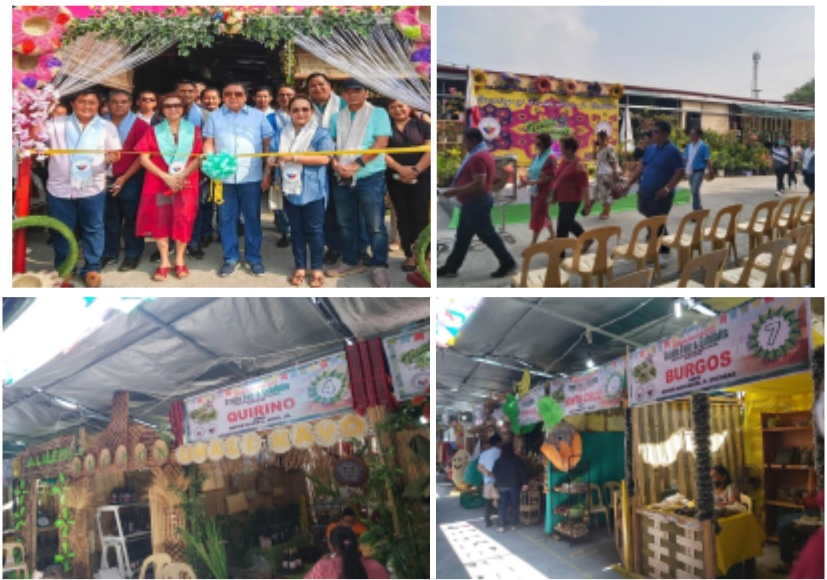 To show solidarity with these celebrations, cooperatives from the province joined by displaying their products through their municipal booths showcasing their world-class craftsmanship. In particular, the Municipality of Quirino exhibited Anggaki Coffee, a Quirino Ilocos Sur Farmers MPC product. Likewise, the Municipality of Sta Lucia's booth showcased peanut butter, peanut polvoron, and other products out of peanut owned and produced by the proud members of Metro Luba Coconut Farmers MPC. Also, Ube wine is present in Sugpon's booth, a product of Sugpon Agriculture Cooperative.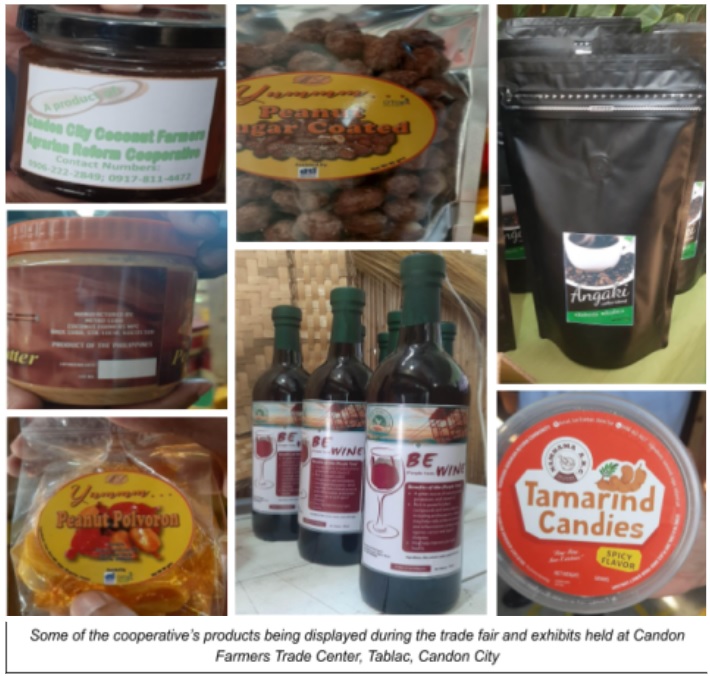 Meanwhile, Tamarind Candies, a product of Solid East Agrarian Reform Cooperative, was proudly presented at the booth of LGU San Esteban. Not to be outclassed, the host city proudly displayed Candon City Coconut Farmers Agrarian Reform Cooperative's coconut jams and flakes. Found also in the booth are environment-friendly coco peats and poles. 
The CDA is very proud of the cooperatives' participation with full support from their respective Local Government Units by including the cooperatives' products in their municipal booths.  (By: Joy P. Basingel, Florentino Lorenzana and Raymund N. Pilorin)