The Municipal Cooperative Development Council (MCDC) was successfully convened on April 24, 2023 at Sangguniang Bayan Plenary Hall by the Local Government Unit of Mangatarem in collaboration with the Cooperative Development Authority (CDA) Region I Extension Office.
Mr. Van Ian Enriquez, Senior CDS from the CDA, presented the legal foundations of the aforementioned initiative as indicated in the CDA's Memorandum Circular No. 2022-03 or the Guidelines on the Structure, Organization, and Operation of Cooperative Development Councils (CDCs). Ms. Renee Faye Cariño and Ms. Sheryl Lou Fabia, both CDS II from the CDA, likewise attended the training session.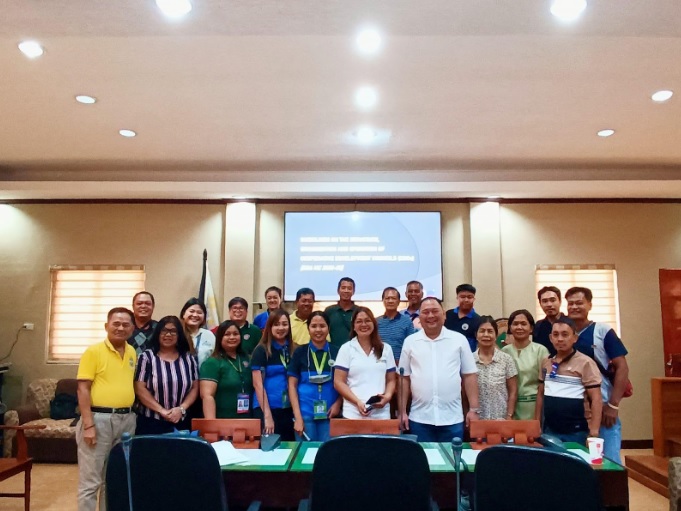 The establishment of CDCs at the municipal level has been approved in order to provide the cooperative movement with a framework for policy consultation and program coordination in accordance with the Authority's principles. It will act as a mechanism for collaboration, consultation, and coordination in the implementation of the government's different cooperative programs and projects.
 National government agencies (NGAs) such as the DTI and DILG, as well as other LGU Offices with cooperative programs such as BPLO, MENRO, PESO, MPDC, LEIPO, Tourism, MAO, Liga ng mga Barangay, President, Hon Richard C. Palisoc, and chairpersons of the municipality's various primary cooperatives, attended the Council Meeting. The Municipal Mayor, Honorable Ramil P. Ventenilla, will serve as the MCDC's Honorary Chairperson. Mr. Aldwin C. Pasion, Municipal Administrator, additionally addressed the audience and conveyed a message of support on behalf of the Hon. Mayor Ventenilla.
The election of Council officers, who will perform their powers and duties in line with the specified Memorandum Circular, was the meeting's foremost accomplishment. (Sheryl Lou M. Fabia)