In compliance with RA 10744 or The Credit Surety Fund Act of 2015 and RA 9520 or the Philippine Cooperative Code, three (3) Credit Surety Cooperatives in Region XI held their respective Annual General Assembly meeting.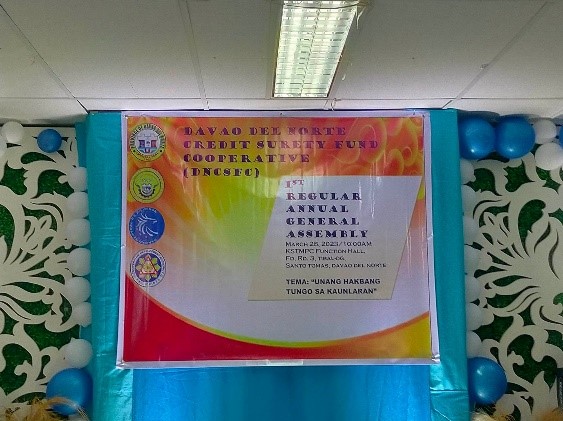 Davao del Norte Credit Surety Fund Cooperative (DNCSFC) conducted their 1st Annual General Assembly Meeting at Sto. Tomas, Davao del Norte on March 28, 2023. The meeting was graced by Hon. Mayor Roland S. Dejesica as the Guest Speaker,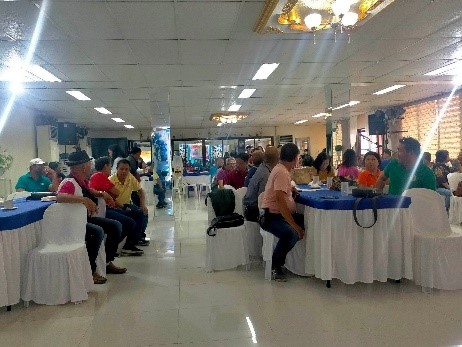 Hon. Board Member Emmanuel G. Pamisaran, Chairperson, SP Committee on Cooperatives and Livelihood and Engr. Rhandy B. Corro, Sr. CDS, CDA XI CSF Unit representing RD Ruben L. Cunanan. The meeting was hosted by KST Multi-Purpose Cooperative headed by its Chairperson,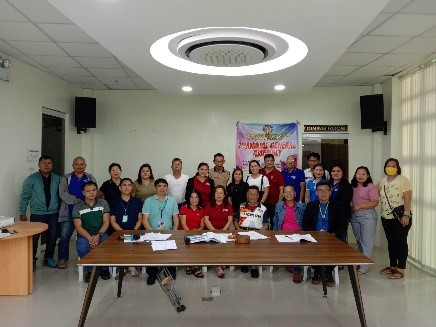 Ms. Edelmira M. Recto, Ph.D who also presided the meeting, being the Chairperson also of DNCSFC.
       Likewise, Davao de Oro Credit Surety Fund Cooperative also held its 2nd Annual General Assembly meeting on April 20, 2023 at Nabunturan, Davao de Oro. Gov. Dorothy Gonzaga was the guest speaker of the said activity. As part of continuing commitment of LGU Davao de Oro to the CSF cooperative, Gov. Gonzaga turned over the check amounting to P200,000.00 as the LGU's additional contribution.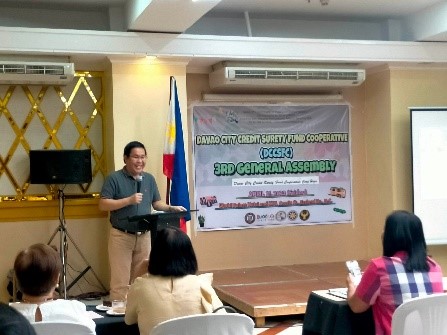 Moreover, Davao City Credit Surety Fund Cooperative held its 3rd Annual General Assembly meeting at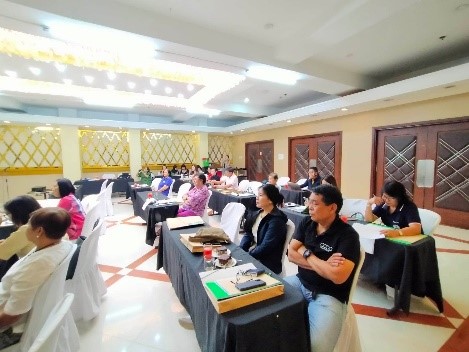 World Palace Hotel last April 21, 2022. CDA XI Director Glenn S. Garcia was the Guest speaker during the said meeting. He encouraged the CSF to be the showcased of battery of entrepreneurs in order create an
advancing economy and to contribute to the realization of AmBisyon Natin 2040.
Congratulations to all CSF Cooperatives!