BUTUAN CITY – CDA Caraga, in collaboration with the City Cooperative Development Office of Butuan and the City Local Government of Butuan, marked the International Day of Cooperatives on July 1, 2023, with a resounding celebration held at the Philippine Science High School. The event garnered an impressive turnout of over three hundred cooperative members who gathered to celebrate under the theme "Cooperatives: Partners for Accelerated Sustainable Development."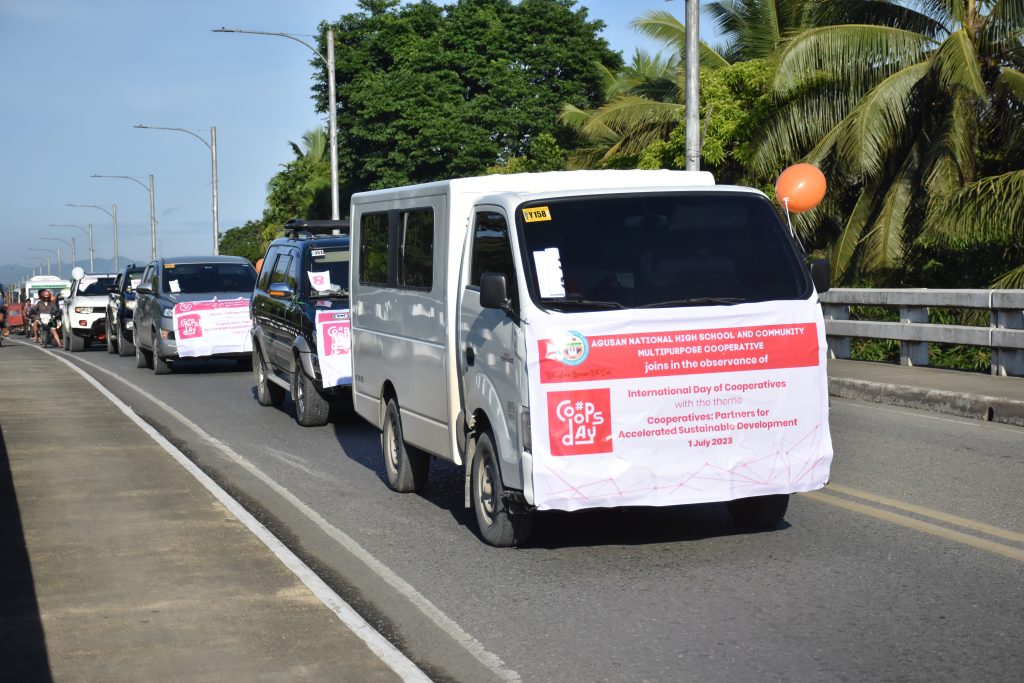 Director Monatao Honeya R. Alawi, leading the CDA Caraga, expressed her admiration for the cooperatives in Butuan City, acknowledging their significant role as partners in the city's development. RD Alawi emphasized the vital contribution of cooperatives in fostering sustainable growth and progress in the region.
The half-day event was a showcase of joy, enthusiasm, and unity. Festivities commenced with a lively motorcade from the Butuan City Hall to the Philippine Science High School Gymnasium. Cooperative members themselves actively participated in a vibrant Zumba session, dancing with infectious energy and spirit. Furthermore, the event featured informative presentations from the Authority and key organizations such as the Philippine Coconut Authority (PCA), Department of Trade and Industry (DTI), and Department of Agriculture (DA), highlighting their respective programs and services available to cooperatives. The SP Chairman on the Committee on Cooperatives, Hon. Cromwell P. Nortega, also graced the event and highlighted the significant contributions of cooperatives towards fostering economic resilience, promoting social equality, and driving sustainable development.
Assistant Regional Director Sally Joy R. Bungabong delivered the closing remarks, emphasizing the importance of cooperatives as catalysts for camaraderie, care, and unity. ARD Bungabong encouraged cooperative members to continue promoting these values within their organizations, fostering a strong sense of community and collaboration.
The International Day of Cooperatives serves as a global platform to celebrate the significant impact of cooperatives in various sectors, including agriculture, finance, and consumer goods. It provides an opportunity to recognize and honor the dedication and hard work of cooperative members worldwide, who contribute to the development and well-being of their communities.
The successful celebration of the International Day of Cooperatives in Butuan City exemplified the unwavering commitment of cooperatives in fostering sustainable development and establishing strong partnerships for progress. With the event's remarkable turnout and the enthusiastic participation of cooperative members, it is evident that the cooperative movement in Caraga remains vibrant and steadfast in its pursuit of a better future for all. *********