CDA Regional Director Monatao Honeya Radia-Alawi was invited as Guest Speaker for the NCMF Caraga Regional Qur'an Reading Competition held at the Provincial Capitol Complex, Butuan City on January 28, 2023.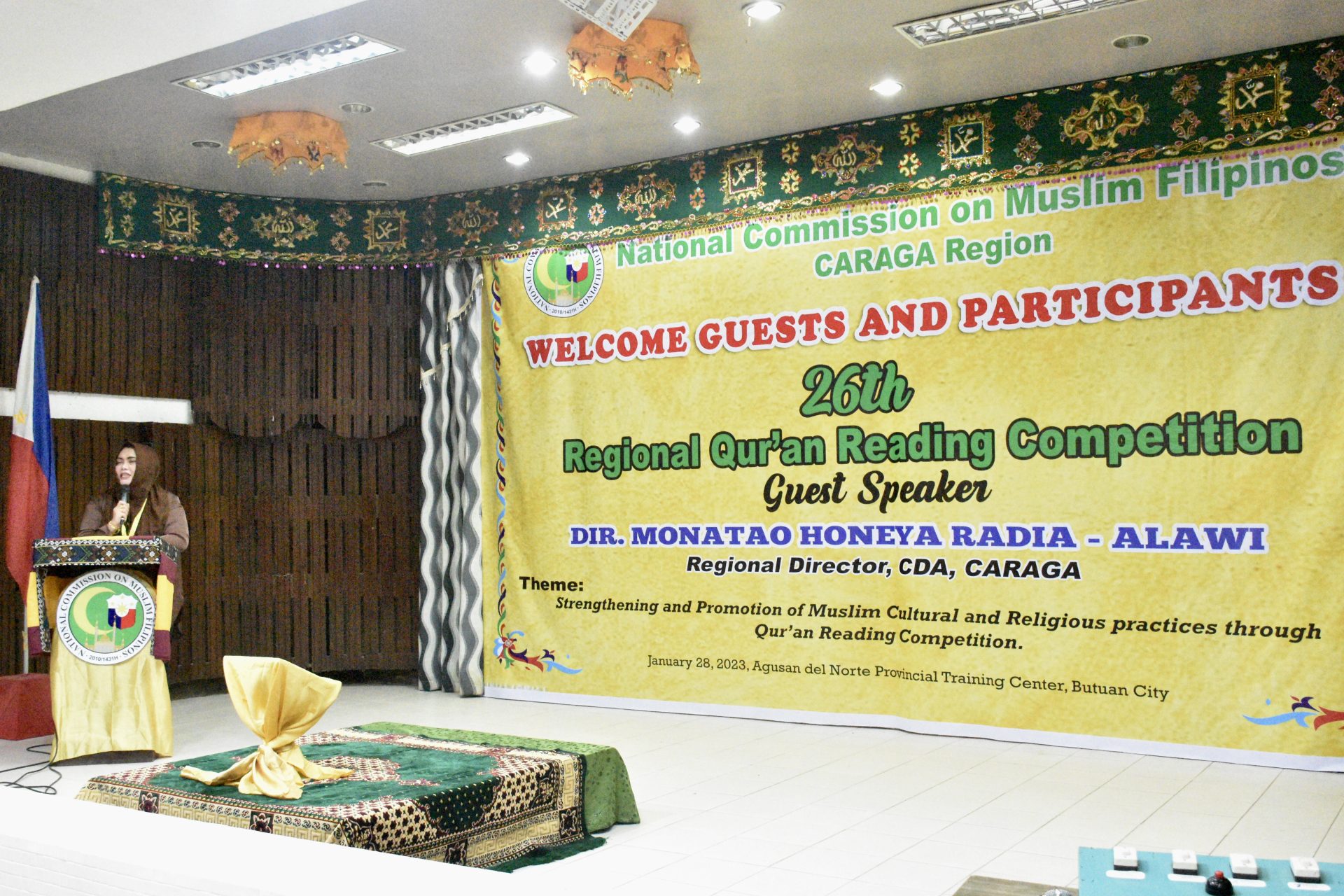 The activity aims to preserve and strengthen the culture, tradition, and well-being of Muslim Filipinos. Qur'an reading contest has been institutionalized in the mainstream society of Muslim Filipinos to gain recognition regionally and globally.
RD Alawi's attendance to this event strongly manifest her unwavering commitment and support for the preservation and promotion of the Islamic heritage as well as Muslim cultural and religious affairs.