By: Niño Rosil C. Bantayan
Coronavirus disease or commonly known as COVID-19 is wreaking havoc globally. It threatened the global economy. Companies are closing, people are losing their jobs and worst thousands lost their loved ones. This minute monster will continue to do so if not controlled immediately.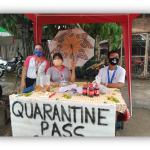 So what can we do?
This is not the right time to pinpoint anybody to blame. This is not the right time to address someone by race. This is not the right time to be selfish. This is certainly not the right time to blame our own government.
Let us act in our accord the things we can do to help others. Let us be responsible in everything we do. Let us follow protocols, rules and regulations the national and local government is implementing. After all, it is only for our sake.
There is still hope.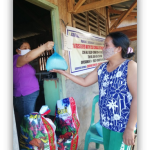 We already had withstood the test of time. SARS? Ebola? Bubonic Plague? We have stand together as one fighting all the odds. We survived. And so, this pandemic is yet again another reminder to us that there is no greater problem compared to the strength we have in unity. Let us show once again that united we stand, divided we fall.
Hellen Keller once said, alone we can do so little; together we can do so much. This phrase is so timely and relevant especially in this time of crisis because we certainly know that in togetherness we can move mountains.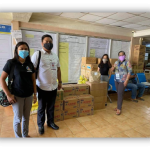 Meanwhile, in cooperative sector, seventy-two (72) cooperatives in Caraga region are showing their love and support to its members, and to the people who continue to battle the crisis in general. They have donated relief goods- in kind and in cash. Some cooperatives donated basic necessities and hygienic kit. Other cooperatives donated tent, face masks and safety gears, while others are simply providing food packs- for breakfast and lunch to our "frontliners".
The following are the goods donated by cooperatives in Caraga:
30,917 kilos of rice in total
Php2,655,200.00 cash in total
688 pieces of face masks and other safety gears in total
700 pieces of bottled water (500ml)
781 food packs in total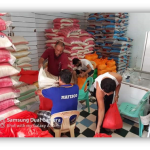 With all the efforts done by the cooperative sector in Caraga, it has benefited a total of 5,853 members
235 non-members
589 community households
These acts no matter how simple and little are very impactful to the people in need for there is no such thing as little help. If we continue to do these great things to each and everyone then we are surely living the true spirit of cooperativism.
Together let us heal as one, let us rise as one and let us survive us one. (NRCB)