LOOK | COOPERATIVES IN REGION II SUPPORTS THE 2023 REGIONAL COOPERATIVE MONTH CELEBRATION HOSTED BY THE CITY OF SANTIAGO ON OCTOBER 20, 2023 AT THE BULWAGAN NG MAMAMAYAN, CITY HALL COMPOUND, SAN ANDRES, SANTIAGO CITY. WITH THE THEME: PIONEERING THE PATH TO RECOVERY AMIDST MODERN CHALLENGES OF CLIMATE CHANGE AND FOOD SECURITY.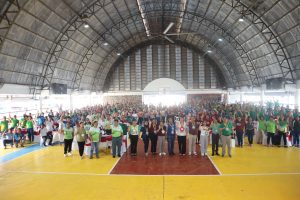 The celebration commenced with a camaraderie parade, a kaleidoscope of colors, and the rhythmic beat of excitement that echoed through the city's streets. It was a display of unity, as cooperatives proudly showcased the spirit of solidarity that defined cooperative endeavors.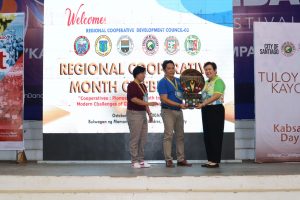 The Regional Cooperative Development Council (RCDC) took the lead in orchestrating a remarkable event that brought together the vibrant community of Region II cooperatives. The event reminded everyone that, by joining forces, they could achieve more and make a profound difference in the lives of their members and the communities they serve.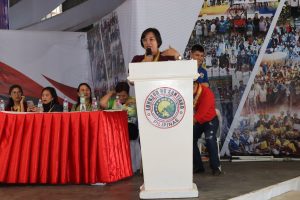 CDA Regional Director, Atty. Jovilyn Gaffud-Marquez, stood at the forefront of the much-anticipated Cooperative Month Celebration, alongside other esteemed government officials, added a significant dimension of support and encouragement to the cooperative community. Their participation served as a powerful reminder of the government's commitment to fostering cooperative growth and development.
This event was a testament to the enduring power of cooperatives and the essential support from government officials. Together, we forged a path towards a brighter and more cooperative future, where unity and shared goals are the driving forces