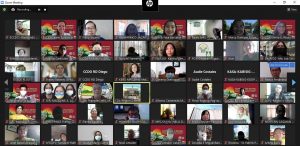 This year's theme, "Kooperatibang Matatag: Tumutugon sa mga Hamon, Daan sa Pagbangon, Nagbibigay Pag-asa sa Makabagong Panahon!" highlighted the contribution of the cooperatives in responding to challenges and being instruments of economic, environmental and social sustainability.
In line with the Cooperative Month Celebration, the Cooperative Development Authority (CDA) Region II, in collaboration with the Regional Cooperative Development Council and Agriculture Cluster Regional Clustered Organization, conducted the first part of the Regional Koop e-Forum and Graduating Cooperatives Awarding Ceremony on October 19, 2021, which was participated by more than 103 cooperative leaders in the region. The e-forum aimed to improve collaborative efforts between and among various government line agencies and the cooperative sector to help them build and strengthen their resilience, especially in these times of uncertainty. The different partner agencies like the Department of Trade and Industry (DTI), Department of Agriculture (DA), Bureau of Fisheries and Aquatic Resources (BFAR), Philippine Crop Insurance Commission (PCIC), and Agricultural Credit Policy Council (ACPC) presented their different programs to help the cooperative sector mitigate and recover from the effects of COVID-19. With the various programs presented, the cooperatives expressed their gratitude to the different government agencies, which were very supportive and always willing to provide assistance, not only in times of uncertainty.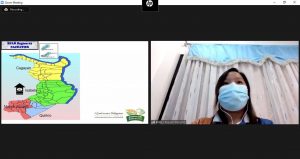 Regional Director Atty. Franco G. Bawang, Jr. emphasized in his message the importance of having loyal, committed, and active members as foundations of kooperatibang matatag. Although the celebration is conducted virtually, he believed it would bring an opportunity for the cooperative sector to create a good partnership between and among the other cooperatives and government agencies.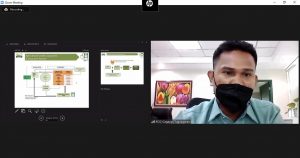 In addition, Regional Cooperative Development Council Chairperson, Mr. Nieto P. Bacena, Ed.D, acknowledged the continuing efforts of cooperatives to serve the needs of their members in these trying times. He also recognized the initiatives of different partner agencies in bringing their programs to help cooperatives cope up.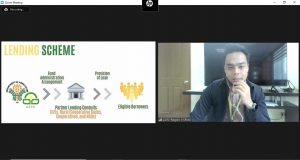 The awarding ceremony was also done to recognize the efforts of the growing cooperatives in the region. Twenty-eight cooperatives graduated from micro to small, one (1) micro to medium, 10 small to medium, and two (2) medium to large categories. Despite the widespread COVID-19 disease, these cooperatives managed to strive to develop and prosper in their line of business.
Amidst the pandemic, indeed, cooperatives strive to serve their members and the community.