Another batch of the BTC_COBE was conducted face-to-face at Hacienda Galea Resort and Events Place, Brgy. Pinagbarilan, Baliuag, Bulacan on October 13-14, 2022. It was attended by 26 individuals or 13 FCA beneficiaries of the RCEF Mechanization Program of PhilMech.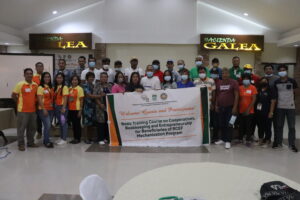 The activity has been facilitated by the project team of the CDA Region III Extension Office composed of Ms. Jenalyn Ferrer, Head of CRITS; Ms. Myra Shyrell Dacwag, CPDAS representative; Mr. Francis Mangacu, Bulacan field CDS; together with the resource speakers Ms. Elena Dela Cruz, Ms. Marichris Lanorio, and Mr. Cresencio Pilao who at the same time is the Provincial CDS of Bulacan. They have discussed the four modules of the training which included the topics on 1) Introduction to Concepts of Entrepreneurship and Successful Enterprise, 2) Cooperativism and Values 3) Introduction to Bookkeeping, and 4) Roles of FCAs in Attaining the Goals of RCEF-Mechanization Program & In Sustaining the Farm Machinery Service Provider.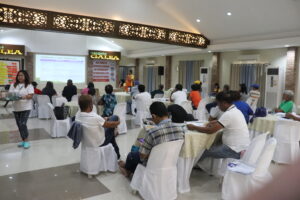 Also, representatives from PhilMech attended the two-day training. These included Ms. Julie Marie Sebastian, Science Research Specialist I, and the Overall Focal of CDA-PhilMech Partnership, who delivered the message of PhilMech's Executive Director Dr. Dionisio G. Alvindia, and at the same time discussed to the participants the how-tos of the Farm Utilization Record Book. On the otherhand Engr. Ronnie Duran, FMFOD-focal catered to the questions raised over the open forum.
Mr. Raul Encarnacion, Sr. CDS of CPDAS has closed the activity by delivering his closing remarks via Zoom.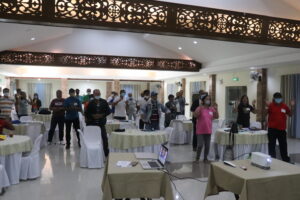 Written by: Myra Shyrell Dacwag
(CDA R3 Facebook Page, CDA-PhilMech Partnership Program | Bulacan, October 13-14, 2022 Album)