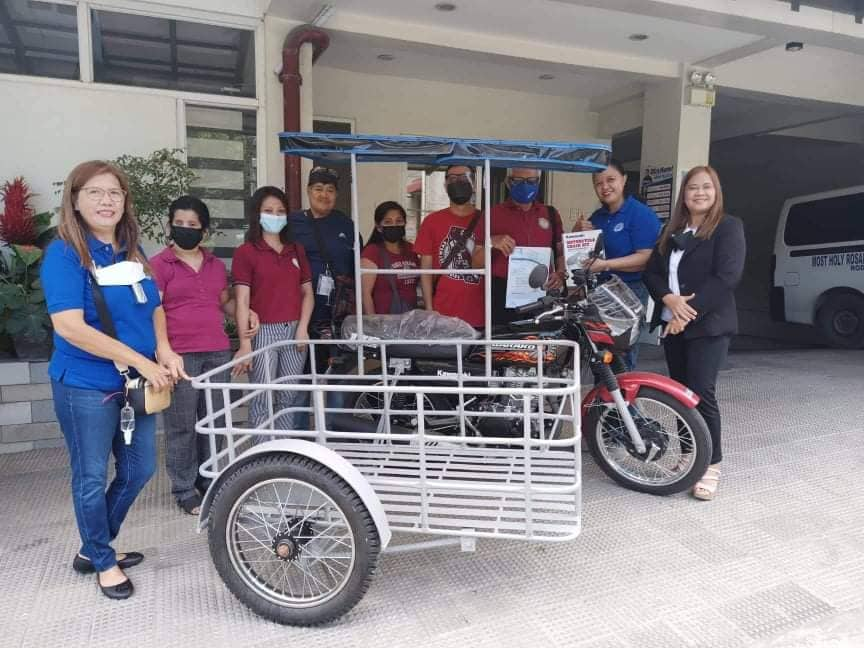 Most Holy Rosary Multipurpose Cooperative (MHRMPC) is a cooperative registered in the Province of Rizal. Its mission is to continually provide relevant and competitive programs, products, and services that address the economic, social and cultural needs of its members. Also, MHRMPC has alliance with other cooperatives and other stakeholder as it strongly believes that widening one's connection can open door for learning and development through cooperation and collaboration.
The cooperative's enthusiastic acts towards community development led to its partnership with different institutions and agencies. It was recognized as one of the Big Kapatid Coop of CDA's Koop Kapatid Program. With its continuing growth, the cooperative was able to accommodate two cooperatives as its small kapatid namely, Vibes Multipurpose Cooperative in Cainta, Rizal and Wounded Soldiers Agricultural Cooperative (WSAC) in Nasugbu, Batangas. Most Holy Rosary Multipurpose Cooperative provides assistance to these cooperatives according to their needs. Wounded Soldiers Agricultural Cooperative (WSAC) was provided with financial assistance of Php 1,500,000.00 for the construction of canteen and grocery store last March 2020. Currently, WSAC is already utilizing the building. On the other hand, the cooperative sponsored a Motorcycle with Side Car to help Vibes Multipurpose Cooperative on the delivery in their water station business. Aside from that, MHRMPC also provided technical assistance on the business continuity of the cooperative due to COVID -19 pandemic.
MHRMPC also helps communities through feeding programs, school supplies donation initiatives, medical missions and other advocacies. The coop also shapes Filipino youth through the Savers and Friendly Entrepreneurs Laboratory Cooperative (SAFE LAB Coop). Through the laboratory cooperative, the youngsters are being cultivated as coop members with instilled financial, humane and patriotic sense. Up to now, the Most Holy Rosary Multipurpose Cooperative continues to embrace its values in building a better future together.