In a recent event held at La Primera Grande Resort in Roxas, Oriental Mindoro, Cooperative Development Authority (CDA)-MIMAROPA gathered for the Coconut Farmers and Industry Development Plan (CFIDP) Implementation Assessment, alongside the Mid-Year Review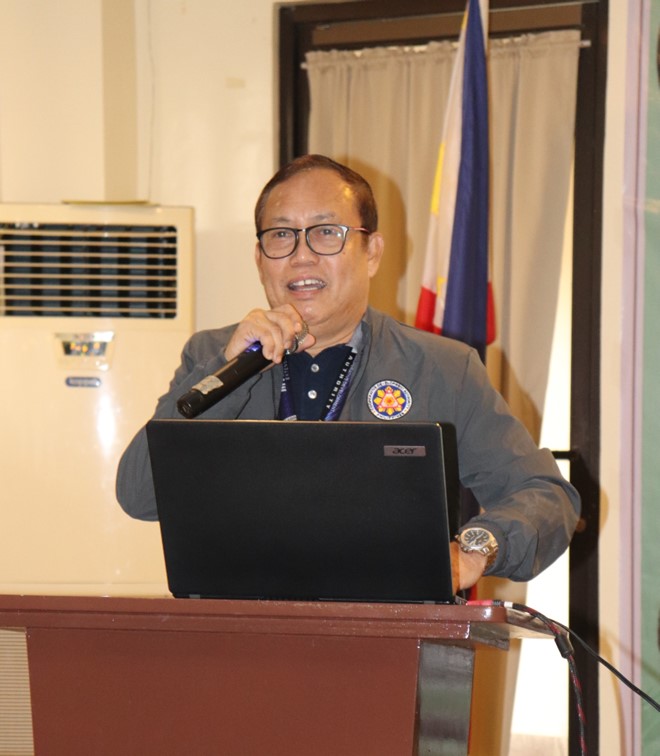 and Planning Conference. The event, held from July 12 to 14, 2023, showcased significant developments and achievements within the cooperative sector.
Acting Regional Director, with Ms. Lilia S. Buela, Acting Supervising Cooperatives Development Specialist, deliver updates on the recently concluded CDA Performance Assessment and Planning Conference (CPAPC). Among the notable updates shared was the allocation of funds for the construction of the CDA MIMAROPA Office Building at the Regional Government Center in Calapan City. The acting regional director praised the provinces for their recent successes and urged them to continue supporting the cooperative industry throughout the year's remaining months.

Each MIMAROPA province—Oriental and Occidental Mindoro, Marinduque, Romblon, and Palawan—presented the CFIDP's implementation status during the event. The section heads and provincial program coordinators gave reports on the accomplishments made thus far. The region celebrated the registration of fifty-six (56) new cooperatives, including twenty-six (26) coconut farmers' cooperatives. Notably, 12% of them have already obtained the Certificate of Compliance, while 100% were notified of the submission of mandatory reports. Additionally, a total of 157 Pre-Registration Seminars were conducted, attracting 4,057 participants. Furthermore, eighty-eight (88) micro and nine (9) small cooperatives benefited from the successfully completed mandatory trainings. 602 cooperatives got other kinds of technical assistance, like coaching and mentoring. As part of promoting resilience, forty-five (45) cooperatives underwent Business Continuity Management Training in the region. Furthermore, a number of the forty-nine (49) cooperatives that received CDA-CFIDP Financial Assistance have already begun liquidation.
The event also featured an orientation on RA 6713, commonly known as the Code of Conduct and Ethical Standards of Public Officials and Employees. Mr. Jeffrey C. Cruz, Director II of the Civil Service Commission, served as the resource speaker for this session, enlightening the participants on the importance of maintaining high ethical standards in public service.

After the CRITS Section Head conducted a brief presentation of SPMS, the submission of the revised SPCR/IPCR Commitment was scheduled to be made before the session finished. The adjustment's major goal, which is eventually to improve communication and the performance of every employee, is to be followed.
The impressive advancements made in bolstering the cooperative sector, notably in the coconut industry, were on display during the CFIDP Implementation Assessment and Mid-Year Review and Planning session. The cooperative sector in MIMAROPA is being given the tools it needs to flourish primarily to the registration of new cooperatives, the compliance rate, and the offering of numerous trainings and technical assistance.