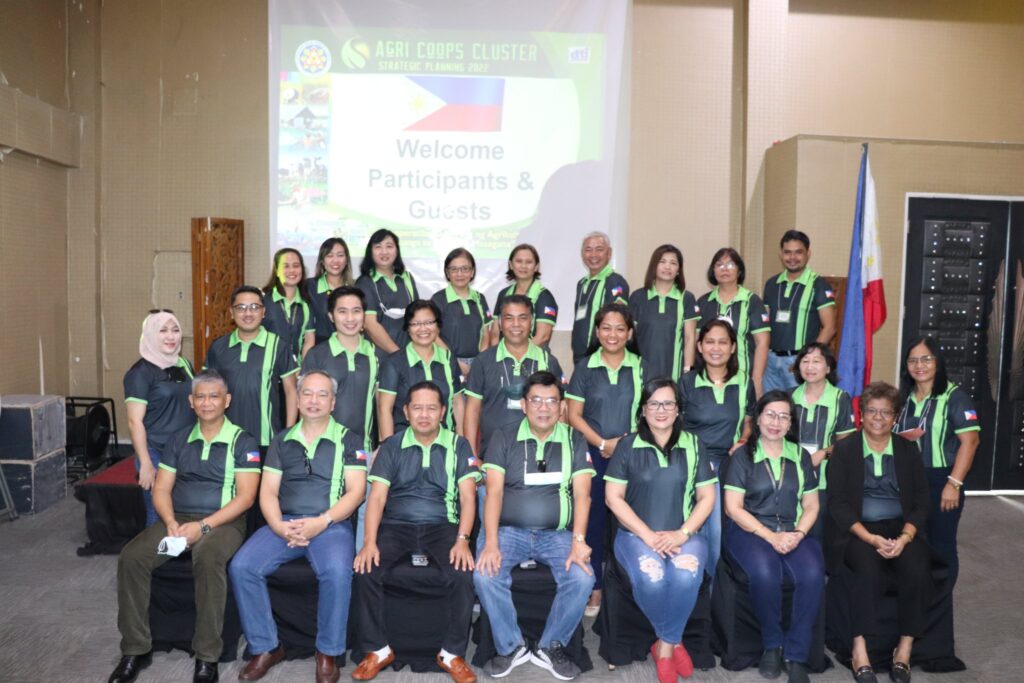 The Cooperative Development Authority conducted the Agriculture Cooperatives Cluster Strategic Planning 2022 on July 13-15, 2022 at Eloisa Royal Suites, Lapu Lapu City, Cebu.
The activity was led by CDA Chairman, Usec. Joseph B. Encabo, Asec. Myrla B. Paradillo(Acting Administrator) , ASec. Virgilio R. Lazaga, MD.(Head Agiculture Cluster), and ASec. Abdulsalam Guinomla. Also present were Deputy Administrator Rey Elevazo of the IDS, Ms. Teresita Leighlany T. Cariaso, Chief CRITD and Head Office personnel. Supporting the activity were the Region 7 officials and staff led by Engr. Doreen C. Ancheta.
Facilitators of the workshop were Directors Pedro T. Defensor, Jr. of CDA-MEO and Nora P. Patron, Ph.D. of CDA Region 6.
Officers of the Sectoral Apex Organization(SAO)-Agriculture Cooperatives Cluster led by the President, Dr. Divina C. Quemi gladly presented the cooperatives' updates, issues and concerns.
CDA acquainted the sector of the Authority's programs and the mechanisms to employ to reach a synergy between cooperatives and government's thrust towards food security. The undertaking accomplished successfully what it aimed to have, that is a mutual and advantageous participation of CDA and the agriculture cooperatives towards plan a feasible and unceasing food supply.