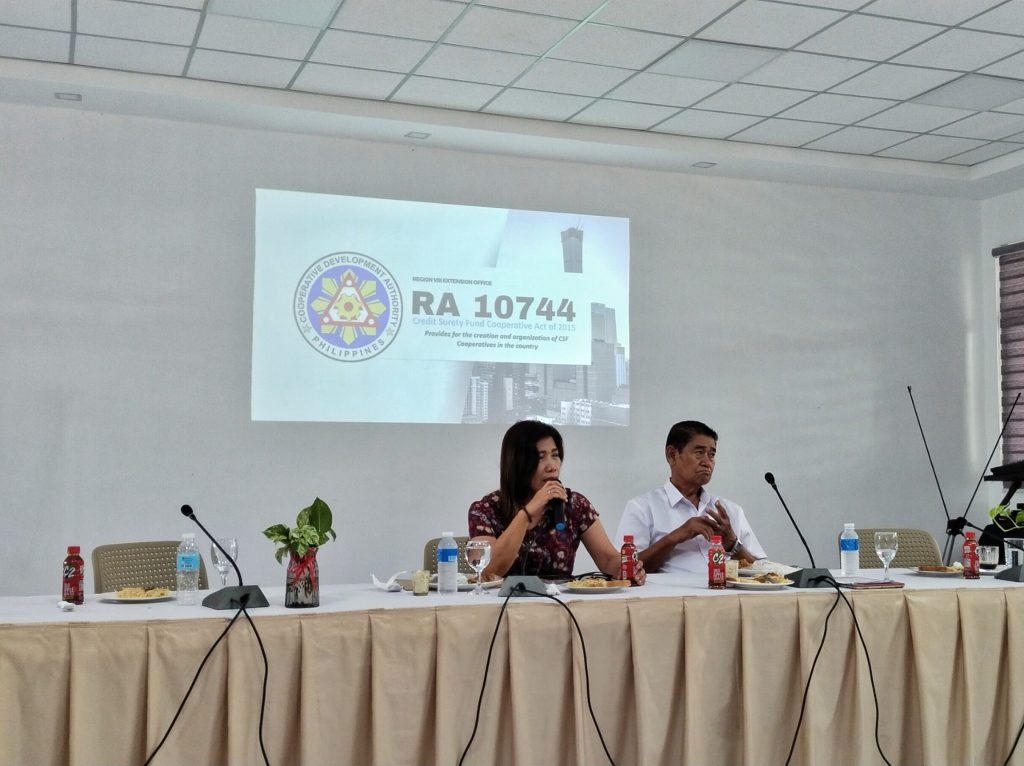 The "Provincial Forum on Cooperatives" with the theme "Nortehanon: Marig-on, Mainuswagon, Malipayon" took place on August 3, 2023, at the Sumuroy Hall, Provincial Capitol, Catarman, Northern Samar. The event was a collaborative effort involving the Provincial Cooperative and Community Affairs Office (PCCAO) of the Provincial Government of Northern Samar, the Provincial Cooperative Development Council (PCDC), the Cooperative Union of Northern Samar (CUNS), the Cooperative Development Authority (CDA) Region VIII Extension Office, and the Department of Interior and Local Government (DILG). Participants included representatives from various national government agencies (NGAs), the Landbank of the Philippines (LBP), the Development Bank of the Philippines (DBP), and different MCDOs in Northern Samar.
Adding to the event's prestige were notable attendees such as Board Member Gilbert Layon, representing Governor Edwin Ongchuan, Ms. Emolyn Sabong, representing Congressman Harris Ongchuan, PCDC and CUNS Chairperson Norman Diaz, and OIC PCCAO Engr. Romeo Cardenas. During the forum, the Cooperative Development Authority led discussions on various CDA programs, with a special focus on RA 10535, Merger and Consolidations, and RA 10744. Ms. Irene R. Petilla, Senior CDS of Credit Surety Fund Section, highlighted RA 10744, also known as the Credit Surety Fund Cooperative Act of 2015 and its Implementing Rules and Regulations. The program aims to promote the growth and viability of cooperatives and offers collateral-free loans to micro, small, and medium enterprises (MSMEs), including cooperatives and their member entrepreneurs, for improved access to financing. The CSF program encourages MSMEs to seek assistance from CSF member cooperatives and microfinance institutions for their credit needs, ultimately driving economic growth and development in the Philippines.
After the forum, the CDA team had a courtesy meeting with Governor Edwin Ongchuan, where Ms. Venus M. Jornales reiterated the CDA programs, seeking the governor's support, particularly for the CSF program, as it would greatly benefit MSMEs and cooperative-MSME members in the locality. With a positive response from the governor, the CDA aims to provide its best efforts to serve the cooperative sector in Northern Samar.