Up on CDA RO VIII today!
A "Webinar on CDA Memo Circulars and Related Issuances" is happening today, July 15, 2022, Friday with two hundred and eight (208) representatives of the registered cooperatives in the region. The webinar is grace by the CDA Region VIII Acting Assistant Director, Ms. Maripaz M. Del Pilar who emphasizes the importance for the cooperatives to know the Memorandum Circulars issued by the CDA.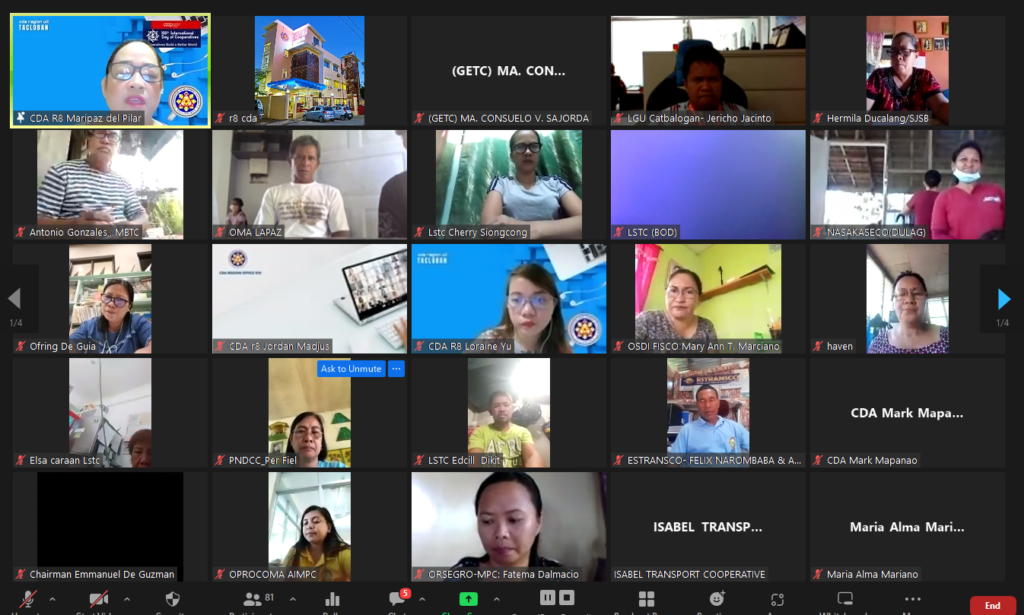 Discussion on MC 2022-11: New Guidelines on the Accreditation and Monitoring of Cooperative Training Providers by Mr. Jordan A. Madjus, CDA RO 8, Cooperative Research, Information, and Training Section (CRITS) Chief is ongoing.

Other topics today are MC 2022-14: Policy Guidelines Requiring Cooperatives to Maintain a List of Active and Inactive Members, as well as MC 2022-15: Guidelines on the Regulatory Relief Measures for Cooperatives in view of the COVID-19 Pandemic and other Natural Calamities to be discussed by Mr. Mark B. Mapanao, CDA RO 8, Supervision and Examination Section (SES) Chief and, MC 2022-12: Guidelines on the Release of Financial Assistance/Grant to Micro and Small Cooperatives for Recovery and Alleviation to be discussed by Ms. Irish Joy I. Adrales of CDA RO 8, Cooperative Project Development and Assistance Section (CPDAS).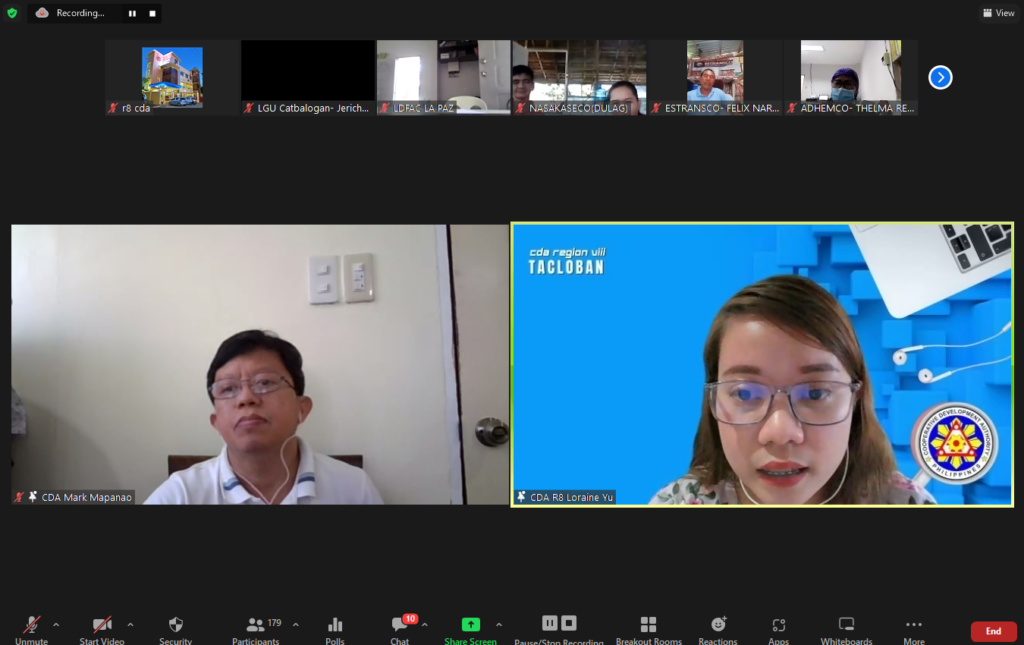 Prepared by: Supervisory and Examination Section