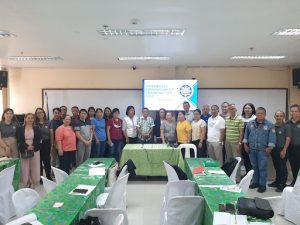 Spearheaded by the Cooperative Development Authority – Cooperative Research Information and Training Section, a capability orientation was conducted to twenty-seven (27) Cooperative Development Officers (CDOs) from the municipalities and provinces of Samar, Eastern Samar, Northern Samar and Biliran. The face-to-face seminar was held on the 28th day of March 2023 at the CDA Regional Office VIII, Tacloban City. In time with the conduct of Activity, the CSF Section finds a perfect moment to advocate the Republic Act 10744: Credit Surety Fund Cooperative Act of 2015 which provides opportunity for unbankable MSMEs to have easier access to credit from government financial institutions.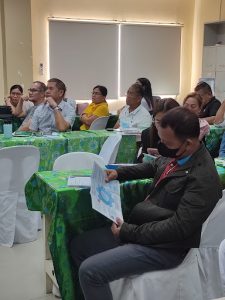 For the year 2023, the promotion and advocacy of the Credit Surety Fund Cooperatives Program are expanded to the remaining provinces of the Region. Due to the lack of qualifying cooperatives in the cities, the goal of establishing CSF Coops has shifted to Provincial Level. Among the participants were Provincial Cooperative Development Officer Romeo Cardenas of Northern Samar and Provincial Cooperative Development Officer Samar Cyril Cortan. These individuals are the key that will bridge the authority to the Local Chief Executives (LCEs) and Officials of the Local Government Unit (LGU). The existence of CSF Coops materializes only when the latter has committed to funding the program.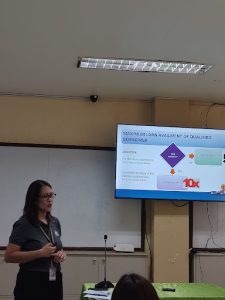 CDOs are CDAs' force multipliers hence making the program known to them are little steps towards the heart of the LGU. The discussion was led by Senior CDS Irene R. Petilla. The discussion focused on the frequently asked questions on the composition, loan availment, and benefits of the program. The advocacy orientation is only one of the many steps the section is soon to undertake. It was also announced that the Authority will be visiting respective LGUs of the CDOs present to enforce and orient the LCEs. After gaining commitment, the CSF Team desires to have as well the commitment of the qualifying cooperatives.