CDA and DILG meet again on June 16, 2021, with Regional Director Ruben L. Cunanan and Sr. CDS Ellen M. Ando of CDA 9 with Assistant Regional Director Arnel F. Gudio and Chief Alvin Rex M. Lucero of DILG 9 and finalized the plan of action to be implemented this year on the promotion, organization and development of cooperatives in the Local Government Units under the JMC No. 2019-01, s. 2019 and the appointment of Cooperative Development Officer in the Municipal, City, and Provincial Government under RA 11535.
Next in the pipeline for this partnership program is the conduct of virtual Engagement Activity scheduled for July 22, 2021. Through this activity, CDA and DILG will collaborate with the Local Chief Executives in the region to advocate for the implementation of the Joint Memorandum Circular and RA 11535 in their respective jurisdictions.
ARD Gudio enthused that the advent of the Mandanas Ruling increased the possibility of the appointment of provincial, city, and municipal CDOs in the succeeding years.
RD Cunanan expressed his gratitude and optimism with the support of the DILG for the successful implementation of the plan of action.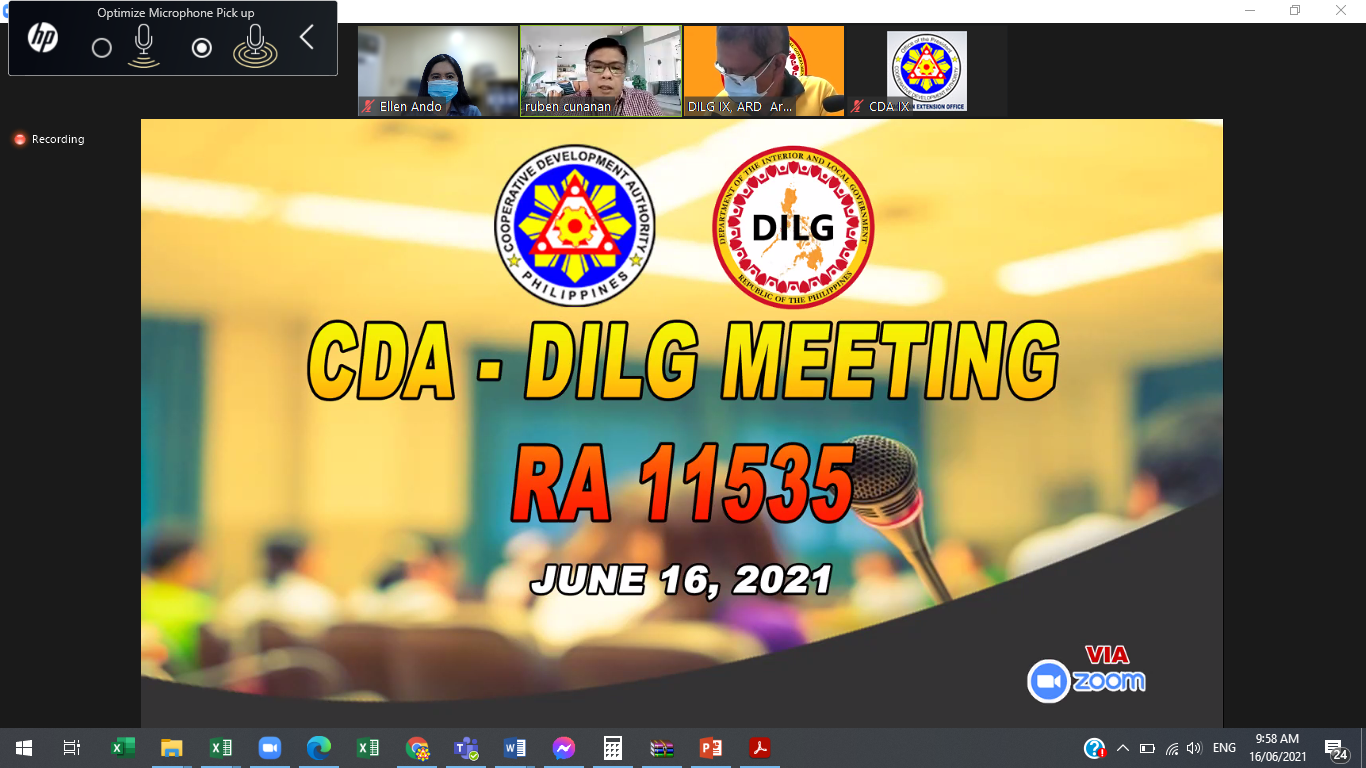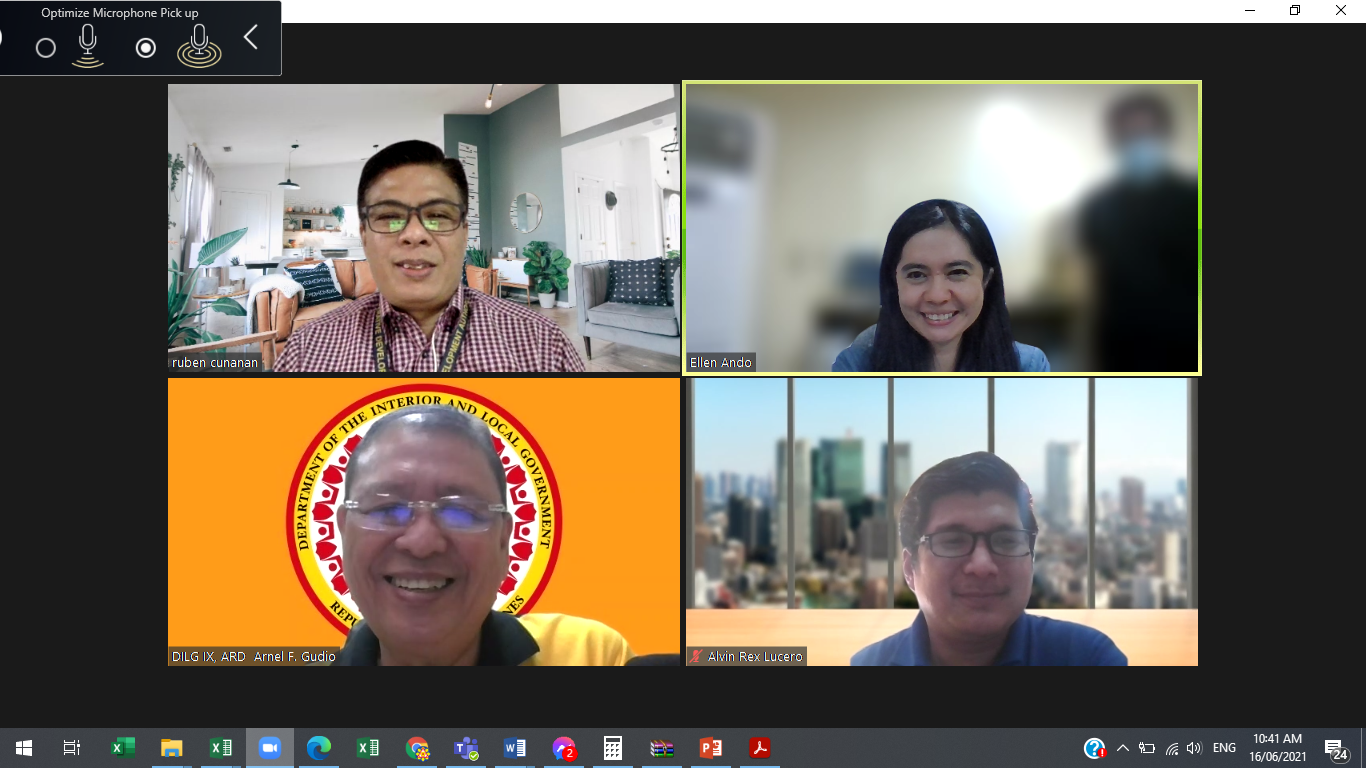 By: Ellen M. Ando, Sr. CDS