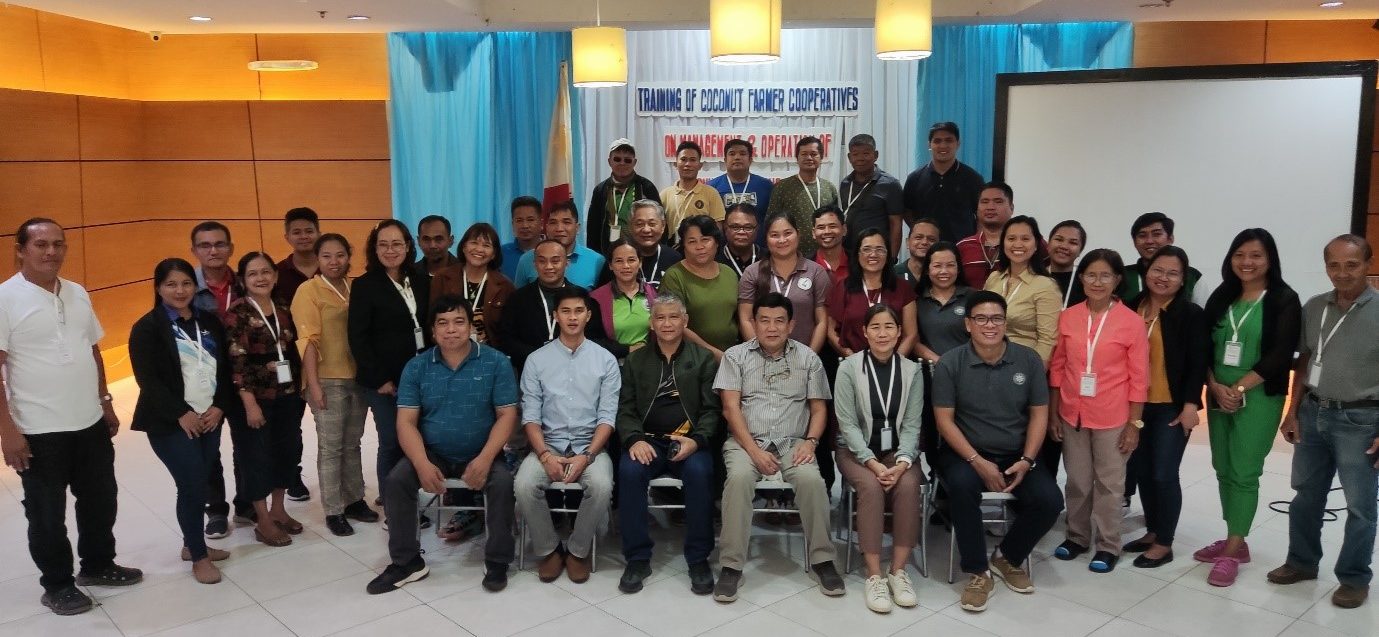 ZAMBOANGA CITY – a Three (3) Day Training for Coconut Farmer Cooperatives on the Management and Operation of Coconut Processing Plant was recently spearheaded by the Cooperative Development Authority through its Institutional Development Services (IDS) – Cooperative Project Development and Assistance Division (CPDAD) and CDA Region IX Extension Office as part of the Authority's initiative under the Coconut Farmers and Industry Development Plan (CFIDP) on its second (2nd) year implementation.
Attended by 32 coconut farmer leaders from the different coconut farmer cooperatives in regions I, III, IV-A, VI, VII, VIII, IX, X, XI, XII and XIII (areas having relatively denser population of coconut farmers in the country). To guide them in this endeavor the organizers invited Mr. Jonael S. Vergara as the Training Speaker. The said capacity-building activity focused on the following topics: Operation and Physical Plant Management, Warehousing and Inventory Management, Transportation & Maint enance Management, Sales & Marketing, and Value Chain and Management. Understanding these concepts are crucial for the success of coconut processing plant which will be established in selected sites in the country and to be managed and operated by the Federation of Coconut Farmer Cooperatives. The Training was held on September 26-28, 2023 and took place at Grand Astoria Hotel, Zamboanga City.

The gathering was formally welcomed by the CDA Region IX Extension Office Director, Dir. Ruben L. Cunanan where he encouraged the trainees to see the beauty of Zamboanga City and uttered confident viewpoint about CFIDP while Undersecretary Joseph B. Encabo (CDA Chairman) greeted the training attendees via ZOOM and thanked the coconut farmer leaders for actively engaging in CDA activities and programs and for their support and involvement to the whole coconut industry sector.
During the three (3) day management training, participants shared their relevant business experiences and current strategies to one another as part of their networking opportunities offered by the CDA-facilitated training. The exchanges of ideas and technical know-how also made the training more vibrant.
Part of the training was the on-site learning visit of the participants to the Philippine Coconut Authority – Zamboanga Research Center (PCA-ZRC) in Sitio San Ramon, Barangay Talisayan, Zamboanga City with the cooperation of it s Acting Department Manager III, Mr. Luisito Peñamora. Meanwhile, the District Representative, Hon. Khymer Adan T. Olaso of First (1st) District of Zamboanga City sponsored the transportation of participating coconut farmers bound to PCA-ZRC.
The cooperative participants were extremely grateful to the training organizers for the on-site learnings related to the latest technology, excellence, innovation and sustainable growth in the coconut industry that the observers can brought home for practical application in their cooperative production and marketing of coconut-based products.
CDA Board Member III, Oversight of the CDA BOD for CFIDP and Head – Agriculture, Agrarian, Aquaculture, Farmers, Dairy, and Fisherfolk Cooperatives Cluster, Assistant Secretary Virgilio R. Lazaga formally closed the program by underscoring the responsibility of trainees to transfer their acquired knowledge and experiences to meaningful and productive use.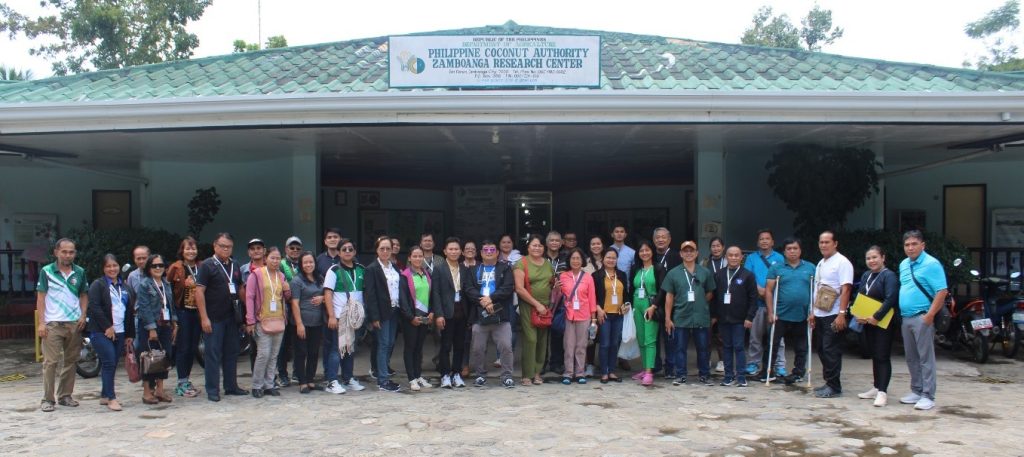 By: Ryan C. Amilhussin (CDS II / Acting HRMO)