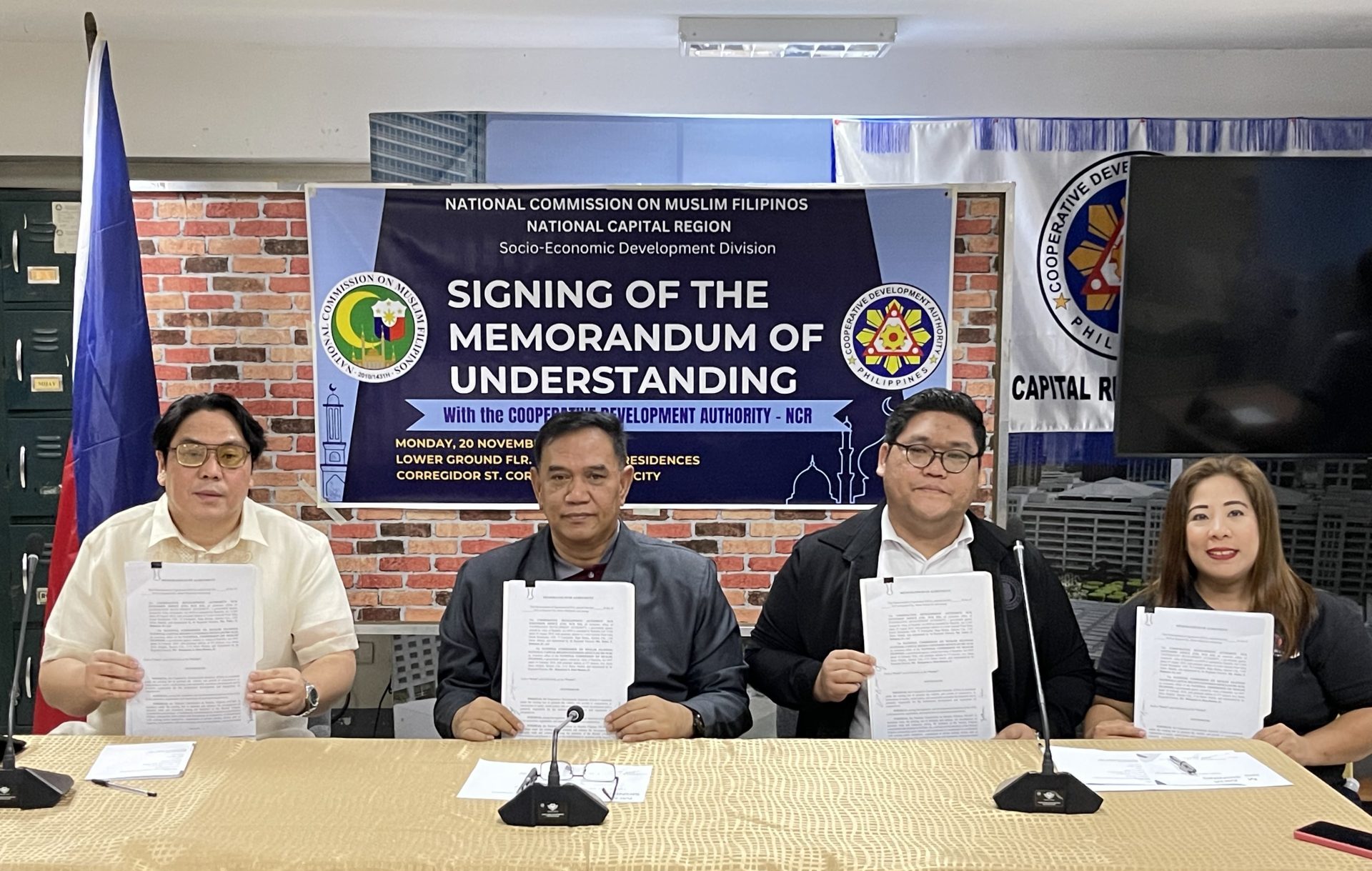 The Cooperative Development Authority – National Capital Region Extension Office (CDA NCR-EO) headed by its Regional Director, Mr. Pedro T. Defensor Jr., signed a Memorandum of Agreement (MOA) with the National Commission of Muslim Filipinos – National Capital Region Extension Office (NCMF – NCR) led by its Regional Director Mr. Dimapuno A. Datu-Ramos, Jr., on November 20, 2023 at the Conference Room of CDA NCR EO.
The MOA aims to promote and encourage formation of Muslim-community cooperatives and likewise develop and strengthen those existing cooperatives in the National Capital Region.
Both parties agreed to assist Muslim communities by providing technical advisory services through trainings, mentoring, cliniquing, consultancy and the provision of legal opinions to existing and would-be cooperatives. A focal person will be assigned by each party that will serve as the main representative in the implementation and coordination of initiatives to address the concerns of the Muslim communities.
This short but significant endeavor was witnessed by Mr. Arnikan Abueva and Ms. Cherrie Olivar of the Quezon City Small Business and Cooperatives Development and Promotions Office and selected staff of both agencies.