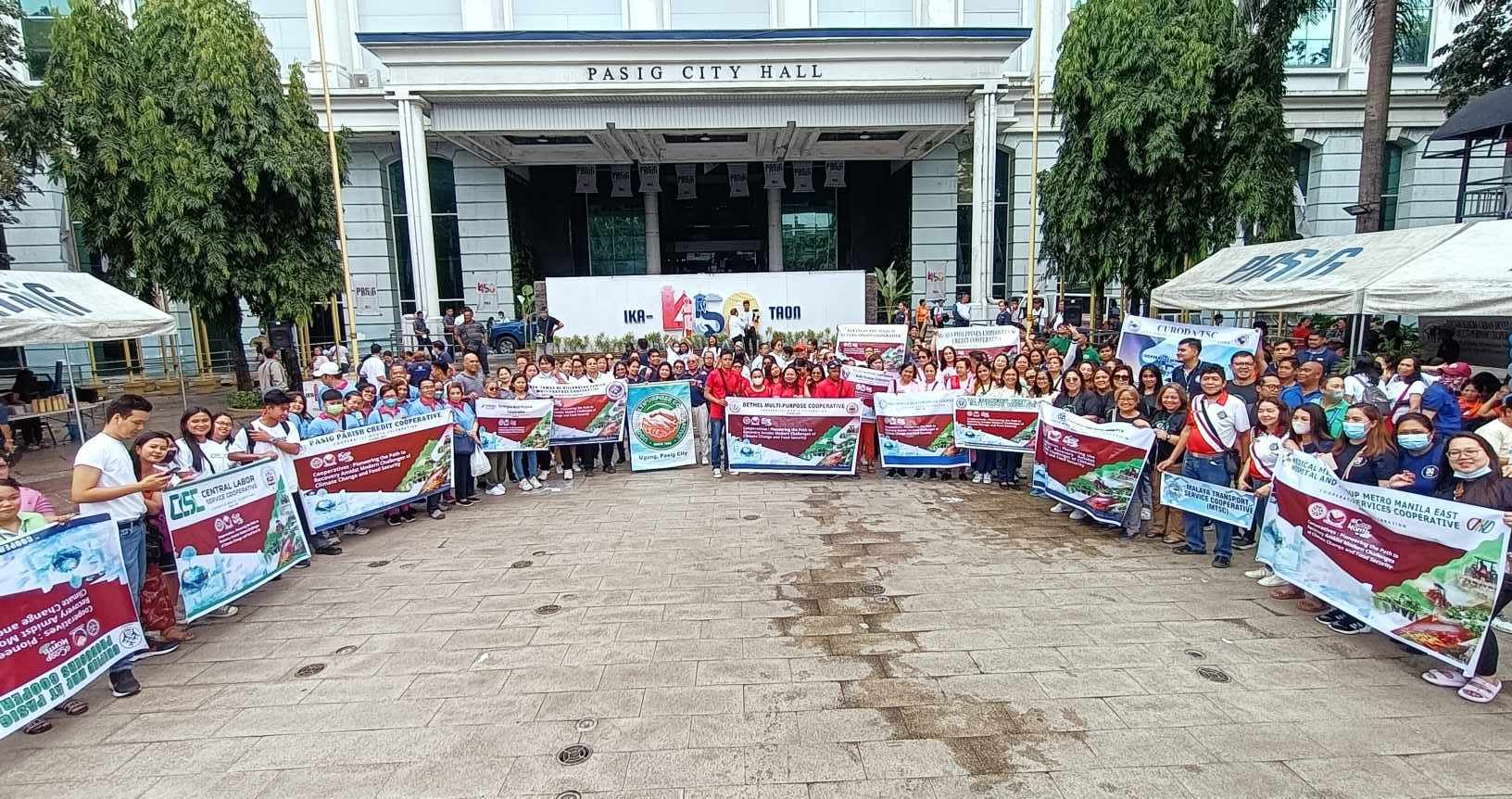 In a vibrant display of community and cooperative spirit, Pasig City kicked off its Cooperative Month celebration on October 2, 2023. The event which took place at the Pasig City Hall Quadrangle, brought together 304 Cooperative leaders and members from 34 Cooperatives in Pasig City.
The celebration began on a patriotic note as Pasig City cooperatives joined the Monday flag ceremony at the Pasig City Hall. This momentous occasion saw the esteemed presence of Mayor Vico Sotto and members of the Sangguniang Panglunsod, emphasizing the significance of cooperatives in the city's growth and development.
Mayor Sotto emphasized that being a member of a cooperative entails more than just accessing financial assistance because Multipurpose cooperatives offer their members and the general public a wide range of programs, projects, and services. Mayor Vico emphasized that these cooperatives are essential partners of the local government in driving sustained economic growth and development in Pasig City. He urged cooperative officers and members to persistently support the initiatives they've embarked upon for the advancement of Pasig City residents. The mayor also expressed gratitude to the cooperatives for their outstanding contributions to the City of Pasig.
The day unfolded with a bustling trade fair, transforming the Pasig City Hall Quadrangle into a vibrant marketplace. The fair showcased the diverse products and services offered by the cooperatives and their members. Attendees had the opportunity to explore and support their local cooperatives, promoting a spirit of solidarity and support within the cooperative community.
Later in the evening, at 5 PM, the excitement reached new heights with a rendition of the popular TV show "Singing Idol" and "Your Face Looks Familiar." These events added a touch of humor and entertainment to the celebration, spotlighting the cooperative members' versatility beyond their cooperative roles.
The Pasig City Cooperative Month Kick-Off Celebration was a resounding success, highlighting the power of unity and cooperation within the community. These cooperatives will definitely carry the spirit of cooperation, improving the lives of its members and the larger community.