On May 8 – 11 2023, team inspection of Taguig City's billionaire cooperatives was conducted to the following cooperatives:
 1.) ACDI Multipurpose Cooperative
 2.) Koop King Multipurpose Cooperative
 3.) Simbayanan ni Maria Multipurpose Cooperative
 4.) Philippine Army Finance Center Producers Integrated Cooperative (PAFCPIC)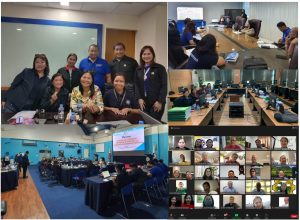 Team inspection is a group effort made to billionaire cooperatives to ensure that every aspect of the cooperatives' operation are covered during the inspection. The team is composed of the FCDS assigned in the area (Ms. Marilou Valencia), assisted by two other FCDS from the areas of Marikina (Ms. Rebecca Pasicaran) and Pasay (Ms. Ludi Vi Manaog). Also present during the inspection are staff from the Taguig CDO lead by their officer-in-charge, Ms. Lecira V. Juarez.
The arrangements made by the cooperatives in preparation to the conduct of inspection were well appreciated by the team. From the set-up of the venue, the food provision and the presence of majority of the officers of the cooperatives, these only showed their interest and full cooperation. There was a fruitful interaction between the inspectors and the key informants especially during the exit conference where Ms. Juarez shared some insights on the process of team inspection and findings of inspection.
The Billionaire cooperatives appreciated the conduct of Team Inspection which they believed is better than the previous practice where there is only one (1) inspector for large coops like them. The Team Inspectors on the other hand valued the cooperation and active participation of all the cooperative officers.