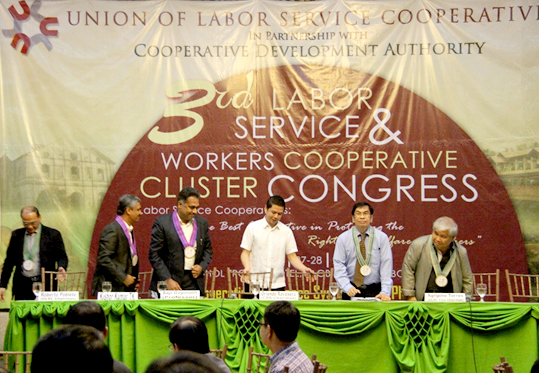 What are the legal environment confronted by the Labor Service and Workers Cooperatives? How will it affect its operations? What are the best practices for LSC in the Asia Pacific? What happened to the resolutions passed in the 1st and 2nd labor congresses? What should the sector do to address the problems confronted by Labor Service and Workers Cooperatives?
These are the pounding questions answered in the 3rd Labor Service and Workers Cooperative Cluster Congresses held in Bohol Tropics Hotel in Tagbilaran City last March 27-28, 2017.
Attended by not less than 230 participants nationwide, the occasion is a resounding success as renowned speakers from CDA, DOLE, BIR, Senate, PR Practitioner, LSC sector, and ULCCS from India graced and shed light on the issues and concerns hounding the sector. Department Order 174-17 was extensively discussed to erased fears and confusions on the salient provisions of the implementing rules and regulations of Article 106-109 of the Labor Code, as amended. Likewise, the latest issuances of the Bureau of Internal Revenue (BIR) were conversed to finally inform the sector on the BIR's regulations among Labor Service and Workers Cooperative, specifically on the Certificate of Tax Exemptions.
To download presentations in the congress, please click the link below: